If the latest rumors are true, the upcoming Nokia flagship, the Nokia 9, may finally have a confirmed feature: the rear fingerprint scanner. This is useful not only for the safety and security of any device but also adds to the overall aesthetics of any device. The Nokia 9 is a step ahead of the Nokia 8 and both are manufactured by HMD Global, which is a Finnish giant and which has the rights to the Nokia brand name.
We have previously covered the Nokia 9 in great detail, the latest news being that this device will probably ditch the 3.5mm headphone jack in sync with the times.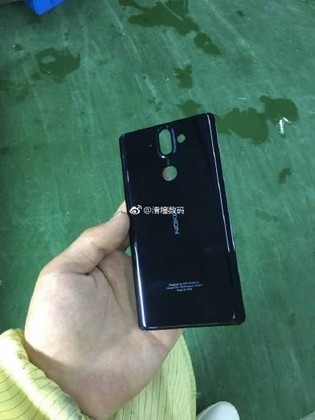 In reality, the Nokia 8 is the flagship of this year. It boasts of a Qualcomm Snapdragon 835 processor, besides dust and water splash resistance. It comes with a regular 16:9 display. However, this new Nokia 9 will have all these features and will also add one more incremental feature: it will have an aspect ratio of 18:9. Incidentally, this will be the first Noia phone not to carry the 3.5mm headphone jack onboard. This means that Nokia, under the guidance of HMD Global, may well be thinking of retaining its past glory as well.
The Nokia 9 had earlier been spotted on GFXBench with a host of features. In all likelihood, it will have a larger display size. The leaked CAD render also shows off the rear fingerprint scanner. Onboard is a dual-camera setup and the fingerprint scanner is located just below the camera housing. This might indicate that the phone will be ideal for both left and right-handed users.
In related news, this new Nokia device might have a 5.5-inch AMOLED display armed with Quad HD resolution. The 18:9 aspect ratio is sure to be appreciated and lastly, it will run on the latest Android 8.0 Oreo, as we had reported earlier.