Japanese photography conglomerate has arrived in the news once again after rolling out Intax Mini 9 and Instax Square SQ10 in the recent past. We have already reported about the two devices earlier. The company has brought an all-new and the ultracompact mirrorless camera called the Fujifilm X-E3, for the Indian fans on Wednesday. Last month, this midrange mirrorless camera was launched worldwide.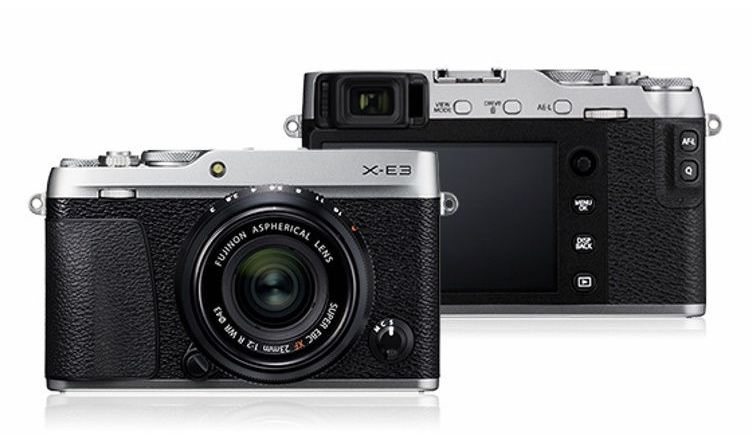 Fujifilm X-E3 Mirrorless Camera Key Specs
In terms of design, the mirrorless camera follows the design of its previous model. Although it is lighter and smaller, it comes with excellent features. Sporting a 3-inch touchscreen, it allows users to control focus and access the menu without the physical buttons. Some of the gesture controls present in the device are flick and pinch zoom. However, for the professionals in the field of photography, the exclusion of physical buttons will likely be an outcome of disappointment. The video recording capacity offers users to record at 4K 30fps. Despite the absence of headphone port, Fujifilm X-E3 reportedly sports a microphone input and features a 325-point autofocus system. This is the first X Series device to sport Bluetooth connectivity, thus offering to transfer images to other devices.
Fujifilm X-E3 Mirrorless Camera Price and Availability
Yasunobu Nishiyama, the Managing Director of Fujifilm India Pvt. Ltd, stated, "The X series was first introduced in March 2011 and is now the most widely accepted mirrorless camera among photographers across the world. In India too, we see much potential in the mirrorless camera Segment due to the rise in professional photography, increase in Wedding Photography and Commercial Photography for Brand communication and advertisements and increased use of Social Media to showcase one's work. The advantage of an X Series mirrorless camera lies in its compact size packed with cutting-edge innovative technology and unique features that provide great controls along with excellent color reproduction and image quality." As per pricing, Fujifilm X-E3 mirrorless camera comes with a price tag of Rs. 70,999. While with the 18-55mm f/2.8-4 kit the device is priced at Rs. 1,02,999, it comes with a price tag of Rs. 89,999 with the XF23mm f/2.0 kit.
Check other mirror less camera under $500.