Samsung has launched the new HMD Odyssey, a mixed reality headset. The device was announced by tech giant  Microsoft at an event in San Francisco. This will make the new world of mixed reality headsets affordable and also popular since it seems that both the tech giants are working in tandem.
Samsung HMD Odyssey Specs and Features
Some initial images of the device had surfaced recently. With this launch, the ever-growing stable of such devices is rapidly increasing. THe new Samsung HMD Odyssey will now join the ranks of other Mixed Reality (MR) headsets like the Lenovo Explorer, the Dell Visor, the Acer MR headset, as well as the HP Windows MR headset.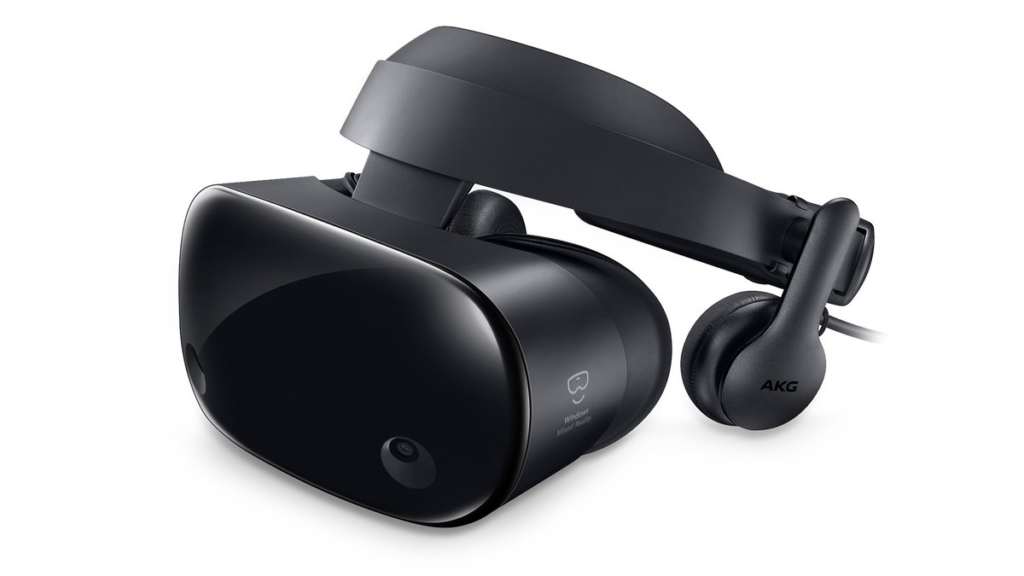 That said, the new HMD Odyssey is slightly different from the other rivals: for example, it has two OLED displays, each of which has a resolution of 2880 x 1660. This is superior to the LCD displays with a resolution of 1440 x 1440 pixels on the other devices. Also, GizmoChina reports that this new device has a 110° FOV, again superior to the 105° FOV that the other headsets flaunt.
Also, an area of major difference is the fact that the HMD Odyssey will come with built-in AKG headphones essential for spatial audio plus a dual microphone array. The other similar headsets all require that you actually plug in your headphones and a microphone via the 3.5mm jack. That said, the HMD Odyssey too has a refresh rate of 90Hz, similar to the other devices.
In a blog post. Microsoft has stated that the era of mixed reality will start soon.
At $499, the new Samsung HMD Odyssey is the priciest MR headset available. In comparison, the Dell Visor and the HP MR headset come for $449. The Acer and the Lenovo Explorer headsets will retail for $399. All of the headsets have similar motion controllers. Although you can book the device via pre-orders, don't expect it to be available until November 6. You can also pre-order the devices now and they will come on October 17.