Sony's powerhouse full-frame mirrorless camera, the Alpha 9, still holds its once-gained position in every enthusiast's mind. But the Japanese multinational company didn't stop over it. Very early this morning, Sony unveiled its A7R III in the Chinese markets. Incorporating some incomparable features underneath its hood, the Sony Alpha 7R III lands with a familiar looking body.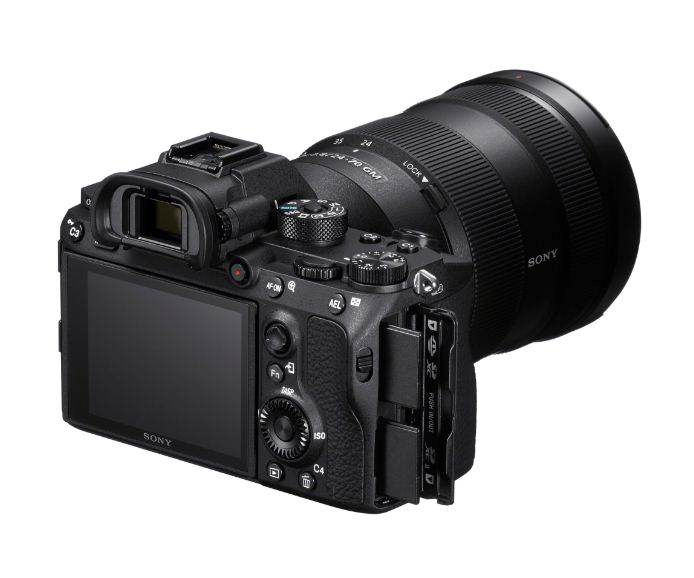 The Sony Alpha 7R III, aka Sony Alpha A7R III, employs the same 42.4MP full-frame sensor alike to the A7R II. While the design philosophy of this full-frame mirrorless camera inherits much goodness than Alpha 9, from a distance, it is impossible to differentiate it from the two-year-old model (the Alpha 7R II) that carries the same design. Underneath, there's the latest Bionx X processor along with front-end LSI.
To extend its traditional popularity, the company has incorporated a slightly extended standard ISO range of 100-32,000 (reported here), further expandable up to 50-102,400. This new model is capable of shooting at 10 frames per seconds instead of 5. That's a thing of celebration for all our readers! To add more, there's considerably a larger buffer that allows shooting 28 uncompressed RAW files (alternatively 77 compressed RAW or JPEG files) at a single go.
After an entire four years time span, Sony played its round three by unveiling its Alpha 7R III, which promises low vibration. Alike to the A9 model, the new Alpha 7R III employs a high-resolution 3.69-million-dot EVF that offers a detailed and bright view. But much to the disappointment, Sony chooses its traditionalism by sticking with its inflexible tilt-only design. Surprisingly, this comes with an advantage. That being said, it is very compact and doesn't interfere with connector ports. Although while you go for the portrait mode, the difficulty occurs.
With the inclusion of a sensible set of features like A9, Sony has added a mammoth battery along with revised control layout. In addition, for photography enthusiasts relying upon discretion, will be capable of shooting at relatively high, 10fps speeds by enabling the silent shutter. As per pricing, Sony Alpha 7R III comes with a price tag of $3,199, which translates to a grand Rs. 2,08,059.