Days after unveiling the Google Pixel 2 and Pixel 2 XL in China, the company comes into the limelight with the news of Google Pixel 2 launch in India. Now, it is prominent that Google brings the device in the Indian markets, ahead of what we predicted earlier (as reported here). The smartphone debuts for Indian fans with a price tag of Rs. 61,000.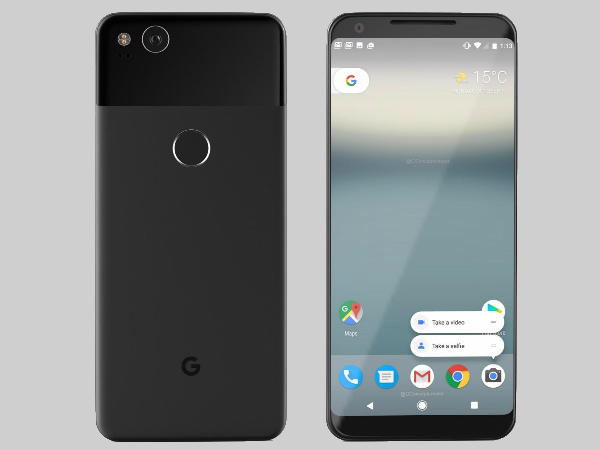 Google Pixel 2 Key Specs and Features
With the inclusion of latest hardware technology as well as great optics specs (as reported here), the company rolls out Google Pixel 2 in India. In the design language, the smartphone comes with a 5-inch Cinematic 127-mm full-HD display and supports a screen resolution of 1080×1920p. Underneath its hood, this new Google's handset is powered by  Qualcomm Snapdragon 835 SoC. Alongside it's paired with a RAM of 4 GB. Initially, we have seen Google launch the 64GB and 128GB storage variants for both Pixel 2 and Pixel 2 XL.
On the optics front, Google Pixel 2 comes with industry-best camera sensors. The rear panel is equipped with a 12.2-megapixel camera along with an aperture of f/1.8. While on contrary, the front panel houses a selfie shooter of 8-megapixel alongside f/2.4 aperture.
As per the company, they reportedly claim that both  Pixel 2 and Pixel 2 XL will come with two years warranty, thus stating, "We're very confident that the Pixel 2 delivers an exceptional smartphone experience, and to give users peace of mind, every Pixel 2 and Pixel 2 XL will now come with a 2-year warranty worldwide. If you already purchased your Pixel 2 or Pixel 2 XL from the Google Store or an authorized retailer, your warranty will be extended to 2 years." The aforementioned statement is given by Mario Queiroz, the Product Management of Google Hardware.
Google Pixel 2 Price and Availability
As per pricing, Google Pixel 2 is priced at Rs. 61,000. And by this report (informed prior to a few days), we already know that Google Pixel 2 series is set to have a better the offline presence in India.