Before we go into the depths of this news, let us admit one fact about Google Pixel 2 and Pixel 2 XL. The next generation Pixel handsets have had their own share in the rumor mill. Just a day ago of its grand launch, we have seen how the famous tipster, Evan Blass, leaked images of both the devices (mentioned here). Also, we have informed you on how the company may implement a new 'Active Edge' technology with its next-gen smartphones- the Google Pixel 2 and Pixel 2 XL.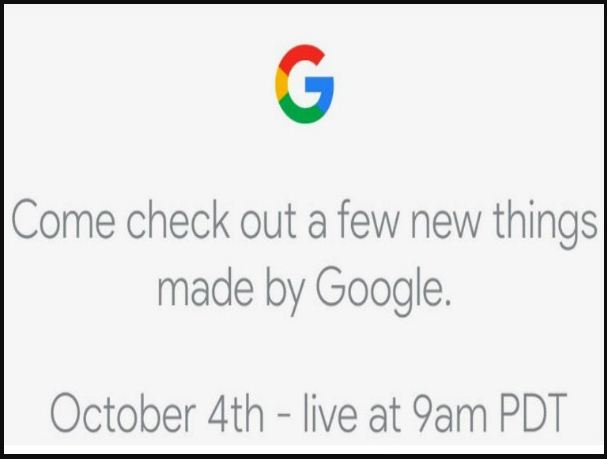 Right now, we are just a couple of hours before the grand launch to be held on October 4 (i.e. today) in San Francisco at 9 AM PST in the US. And much to the delight of fans, the event will be live-streamed. In case, it can be viewed right here at 5 PM BST, 9:30 PM IST and 12 AM on Oct. 5 in China, as reported by Gizmochina. Surprisingly, it seems that Google Pixel 2 and Pixel 2 XL are not the only devices to be taken the wraps off. Google seems to bring a slew of products at the event including the Google Home Mini, Chromebook, Daydream View 2 VR headset and more. And surprisingly, Google Home Mini has now been revealed indicating to get unveiled at the event today.
The teaser video (as mentioned here) was enough to predict the launch date of the devices. And when it comes to features, Google seems to unwrap them one by one, at the launch event. As per earlier reports, both the Google Pixel 2 and Pixel 2 XL handsets are expected to house the Snapdragon 835 chipset coupled with a RAM of 4GB and a native storage of 128GB. On the optics front, the smartphones are expected to sport 12-megapixel snappers at the rear panel. Both Google Pixel 2 and Pixel 2 XL may run the latest Android 8.0 Oreo operating system. As of now, one may keep an eye for further updates on Google Pixel 2 and Pixel 2 XL.