Amidst the advanced technological innovations in the smartphone industry, the only things on-going are the bandwagon of bezel-less display and quad cameras. However, despite the increasing development of smartphones, Samsung is the name which has continued to manufacture the W-series devices for the past ten years. Recently a W-series smartphone touted to be a flip phone was spotted online, which has been dubbed the Samsung SM-W2018. The initial details of this flip phone were brought to lights by this news, where we have reported on the aesthetic features such as the inclusion of a physical keyboard, two screens, navigational buttons, and the likes.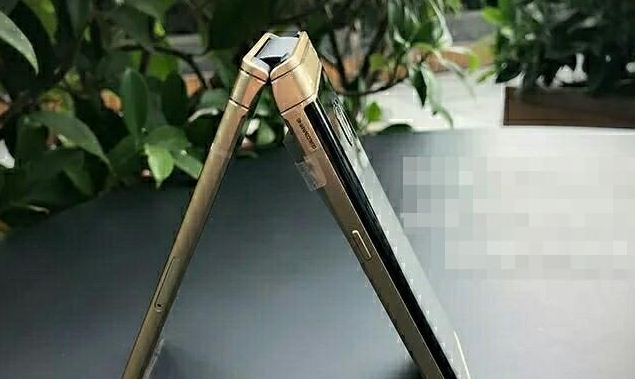 The 90's tech industry was ruled by the clamshell phones which is more specifically known as the flip phones. While the Korean tech giant, Samsung, has already launched the Leader 8 in the Chinese market, this particular Samsung SM-W2018 still aids in abetting the nostalgia of the once-used flip phones. To go into the depths of what has been claimed about the forthcoming Samsung SM-W2018, this news indicates quite a lot. According to the recent newswires, the phone has been leaked with a couple of images that appear to be as authentic as official.
One can have a look at both its outer display panel as well as the inner screen. According to the latest news, the Samsung SM-W2018 is expected to debut on December 1. From the leaks so far, the device will come with a set of physical navigation buttons. Aesthetically, this upcoming flip phone will come with a premium and stylish appearance. The SM-W2018 phone is expected to sport a pair of 4.2-inch displays with a screen resolution of 1920 x 1080 pixels.
Underneath, there might be the Snapdragon 835 chipset housed with 6 GB of RAM. The phone is expected to have an inbuilt storage of 128 GB. On the software front, the Samsung SM-W2018 is pegged to run the Android 7.1.1 Nougat operating system, out of the box. Battery wise, there would be a 2,300mAh battery. For further news on this flip phone, stay glued to us.