This year, the OnePlus 5T has captured the public imagination like no other phone. It is powerful, economical, and at Rs 32,999, a bang for the buck. Apparently, online shopping giant Flipkart has woken up to this challenge and is now offering the Google Pixel 2 for as low as Rs 39,999, which is about Rs 20,000 lower than the original price tag. This is part of the seller's Big Shopping Days promotion.
Remember that we had previously covered the Google Pixel 2 when it first launched in India. In fact, in a recent face-off, the OnePlus 5T had beaten the iPhone X as well as the Google Pixel 2 in wireless charging speeds. Since then, the company has apparently wisened up to the market reality.
Flipkart is showcasing the fact that the Google Pixel 2 is now available "at Rs. 39,999 or lower." Not that, however, the 128GB internal storage variant will come for somewhat more than this price tag. So, how does the scheme work?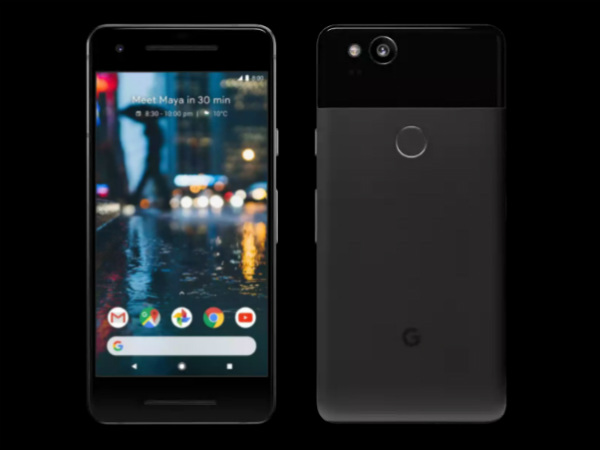 Let us break it down for you. First and foremost, as soon as you place an order for the phone, you will be getting a flat discount of Rs 11,001, no questions asked. This will bring down the price tag to a substantially reduced Rs 49,999. There is also good news for those users who use debit and credit cards, as we all normally do. Every time you purchase such a device, you will be liable to get Rs 10,000 off, added to the Rs 10,000 already discounted, Do the mathematics and the price of the phone comes to Rs 39,999.
Besides, the company, Flipkart, that is, has also stated that you can buy the smartphone and get up to Rs 18,000 off in case you perform an exchange with an older device. The e-commerce giant is also offering a Buyback Guarantee to the tune of up to Rs 36,500should the users exchange the phone later. The Big Shopping days start December 7 and will end on 9 December. The time to buy the Google Pixel 2 is now!