It is no secret that the Nokia 9 is set for an imminent launch. Recently, the Android 8.0 Oreo update was delivered to the Nokia 5 and the Nokia 6. It now seems that the Nokia Camera App has benefitted greatly from the update. It is now better equipped to capture wide-angle shots and the app has also been optimized for dual camera setups.
For the record, the news comes via NokiaMob, which tracks everything Nokia-related. The new camera UI on the devices is the app version 8.0200.20 and it is actually pretty similar to the UI we saw on Nokia 7, a device exclusive to China, where HMD Global, Nokia's Finnish partner which manufactures all devices under the Nokia banner and holds all the rights to the brand-name.
As you can see in the picture attached, the ISO and the shutter speeds have been improved. The latest app now supports dual cameras as well as including telephoto and wide-angle lens support. The app also indicates the presence of a 2x telephoto zoom set to be the standard among many devices. It must be mentioned here that the Nokia 5, which was the first to receive the update, will not be able to use it as it does not have dual rear cameras.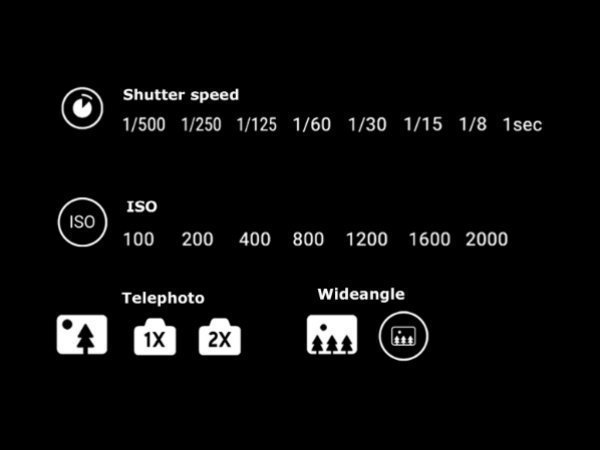 However, the Nokia 8 does have dual rear cams and it will benefit greatly. The UI has basically been totally redesigned. As we can see, the shutter speed and the ISO on the Nokia 5 can now be changed. The ISO value can range from between 100 to 2000 while the shutter speed will be able to range between 1/500s and 1s. Which is really great news for photography freaks.
The Nokia Camera 8.02 introduces a new UI that will display all details pertaining to Camera or Video modes as well as the settings to all the imaging and video options. Also featured are the options of a  time-lapse video and Slow motion video capture modes. If you wish, you can download the new Nokia Camera UI app from here.