This year, the OnePlus 5T has been released to great critical and commercial success. Originally, when the device was first launched, the only color variant was Midnight Black. Some days ago, a new color variant, called the Lava Red option, was launched. Now, a leak has been doing the rounds on the Internet and it shows off a new color variant: white.
Should this news be true, then the fans and enthusiasts of the OnePlus devices will have three color options to decide from. Not only that, the device, with its sleek form factor and the 18:9 aspect ratio, also looks pretty good in white as well. Some days ago, to coincide with the release of the blockbuster movie, Star Wars: The Last Jedi, OnePlus had tied up with the merchandising division and had come up with the OnePlus 5T Star wars edition, which we had covered. The Star Wars edition was exclusive to India and it had a white rear panel.
This might just mean that a totally white version of the OP5T may be more factual than a matter of conjecture. However, the images which we came across, and have also incorporated here in this article, seems to have only a white colored front side, while the ear side's color is still unknown.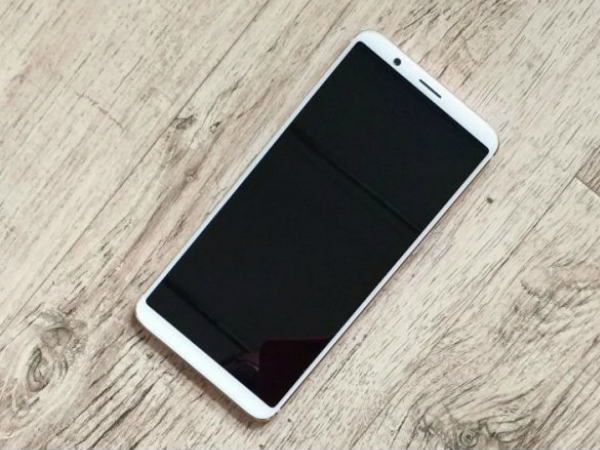 Some experts and industry analysts suggest that the rear panel could have the same mint gold color which will make it pretty similar to the OnePlus 3T. There are also certain possibilities that the panel's color could well be the same as that of the Star Wars version.
The other specs and features of the OnePlus 5T white version are expected to remain the same. The OnePlus 5T has a 6-inch AMOLED display with an 18:9 aspect ratio and a 1080 x 2160 pixel resolution. It boasts the Qualcomm Snapdragon 835 chipset, as well as the Adreno 540 GPU, besides 6GB of RAM which is paired with 64GB of internal storage. A more premium version will have 8GB of RAM and 128GB of innate storage. As far as the white version is concerned, do take it with a pinch of salt.