Now that mobile sector's commonplace feature is the edge-to-edge display already, the next extended pursuing creation is the under-glass fingerprint reader. Next year will be a massive one when it comes to the tech industry as various smartphone manufacturers are set to roll out smartphones with the under-glass fingerprint reader including Vivo. But the recent news claims that Xiaomi is set to ditch this slow yet promising technology and instead will incorporate the 3D facial recognition technology in its upcoming Xiaomi Mi 7.
In addition to Vivo, OnePlus and Huawei are also set to launch smartphones with an under-glass fingerprint sensor, shares an insider of the Chinese microblogging site, Weibo. We had already reported how OnePlus 6 has been teased to come with under-glass fingerprint reader next year in March, as shown in the concept design. While these smartphone giants have a keen interest in implementing such a technology, Xiaomi sticks to its traditional 3D facial technology.
Xiaomi until now is not interested to introduce smartphones with the new and advanced fingerprint scanner technology. The company is now focussing on its 3D facial recognition, therefore, one may expect the upcoming Xiaomi Mi 7 to come with this feature.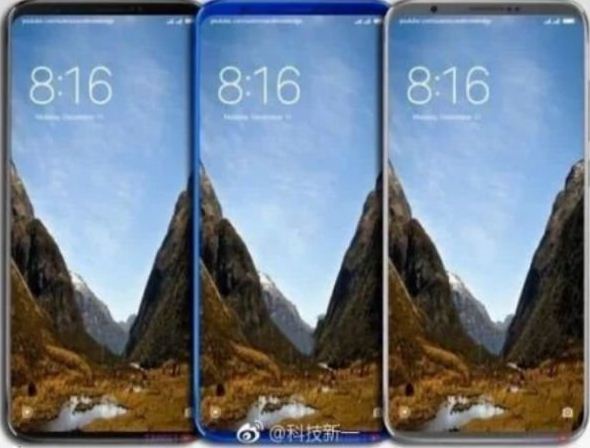 Apart from that, Xiaomi is apparently working with Qualcomm, Himax Technologies, and Truly Opt-Electronics in order to start the mass production of newer technology by Q1 in 2018. We have already reported on the news surrounding Xiaomi's Mi 7 and Mi 7 Plus to launch in March next year. From the leaks so far, the Xioami Mi 7 is expected to be powered by the Snapdragon 845 SoC.
According to the news we covered previously, Xiaomi's Mi 7 is believed to feature the AI-powered dual cameras on the rear panel. Xiaomi's CEO Lei Jun had shared the plan of focusing on the AI technology for next year. Xiaomi Mi 7 is expected to come with a 6.01 inches display and an aspect ratio of 18:9. For more news and rumors on this front, one may stay tuned to us like always.