It now seems that the super-expensive Apple has been a grand success. This report by analytics firm Canalys suggests that Apple has sold an astounding 29 million iPhone X units in the holiday season which is the three month period between October and December. Also on board is a slightly inexpensive version of the iPhone X, which may be called the iPhone Xc, as we have mentioned here.
It is also expected that the Cupertino-based tech giant will soon make public its yearly earnings on the 1st of February. On that date, we will be certain of how many units the iPhone X has really sold. The Apple iPhone X was launched in India in November last year.
We now know that the iPhone X was the world's number one shipped smartphone model launched during the three month period from last year. However, we now know that Canalys analyst Ben Stanton has also said that the sales have been rather disappointing for such an expensive device. Noted analyst Ming-Chi Kuo of KGI Securities has also been reported to warn that the company may end up discontinuing the iPhone X sometime in the middle of this year. In the end, we can expect that the iPhone XI S Plus may end up replacing the device as well.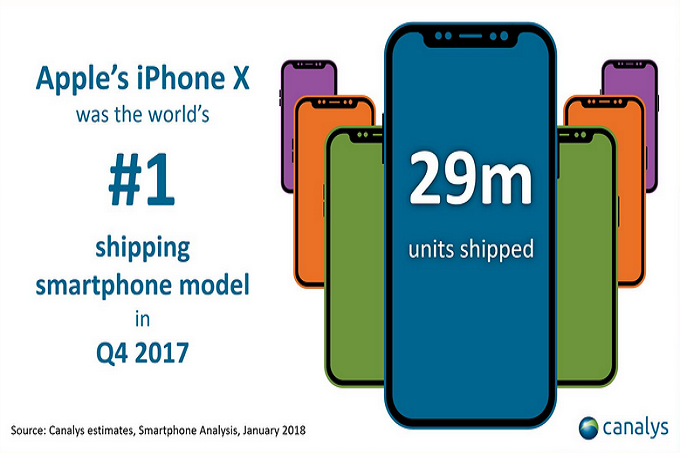 Canalys Analyst TuanAnh Nguyen, who was quoted in the report, has said that as far as the fourth quarter is concerned, "Apple is looking at its best performance to date, all thanks to the massive changes it made to its portfolio in Q3." This was quoted by PhoneArena.
When the new iPhone X was launched, it was expected to sell in lower volumes given that the price was prohibitive. However, now that the sales have proven otherwise, one wonders where the company is going in 2018.