Astrum, which is well known for its audio products, has unveiled the ST150, which is a new Bluetooth speaker priced at Rs 2,790. In November last year, the same company had also launched a new Bluetooth speaker at Rs 4,490. The all-new ST 150 Bluetooth speaker comes has a pretty portable and a very durable design while being backed by a 10W audio driver.
The new Astrum ST150 runs on the Bluetooth version 4.0, which is disappointing considering that the latest Bluetooth 5.0 connectivity is now easily available and one would have wished that Astrum switched to the latest Bluetooth 5.0. The 10W speakers are completely shockproof and are dustproof too. They also produce a greatly amplified 360-degree surround sound that has a loud base which, Atrium claims, can now be felt up to 10 m of distance. At just 450gms, these super-slim speakers can also fit in the user's pockets easily.
The Astrum ST150 is powered by a pretty great 700 mAh Li-ion battery, which will give it a great charge and will be able to sustain it too. Astrum has claimed that the battery will give the speakers a great playback duration of up to 4 hours with just a single charge. The new Astrum ST150 is made out of aluminum and has a durable build to match its price and affordability function too.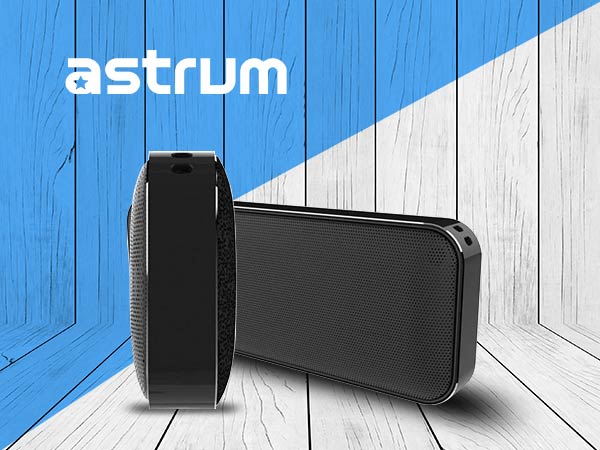 The Astrum ST150, the company has claimed, will also support Bluetooth and AUX, which is deemed to be a standard feature for most of the speakers which are available in this price bracket. We would have been much more appreciative had the speakers also supported the handy FM radio and microSD card.
As far as the other important details are concerned, the Astrum ST150 is available for sale in India at all leading retail stores and also on Amazon.in at Rs. 2,790. The Bluetooth speaker will also be made available in two color variants which will include Black and White.