Blu Products, which is is an American consumer electronics giant founded in 2009, and which is headquartered in Miami, Florida, has recently unveiled the Blu R2 Plus. This new handset has a 5.5-inch Full HD display and also has onboard the Android Nougat OS. Currently available on Amazon for $179.99, a sum roughly equivalent to Rs 11,484, the new phone is a great addition to the already existing range of mid-range smartphones.
The new Blu R2 Plus is the successor to the Blu R2 which was launched last year and had proven to be a medium success.
Blu R2 Plus Specs and Features
As far as the Blu R2 Plus specs and features are concerned, the device has a 5.5-inch full HD (with a resolution of 1080×1920 pixels) display and it also comes loaded with a 1.3GHz octa-core MediaTek 6753 processor. Onboard is 3GB of RAM as well as 32GB of internal storage, the latter of which is further expandable to up to 64GB via a microSD card. The smartphone also arrives with a very reliable fingerprint sensor on the rear and will have an added layer of security thanks to this feature.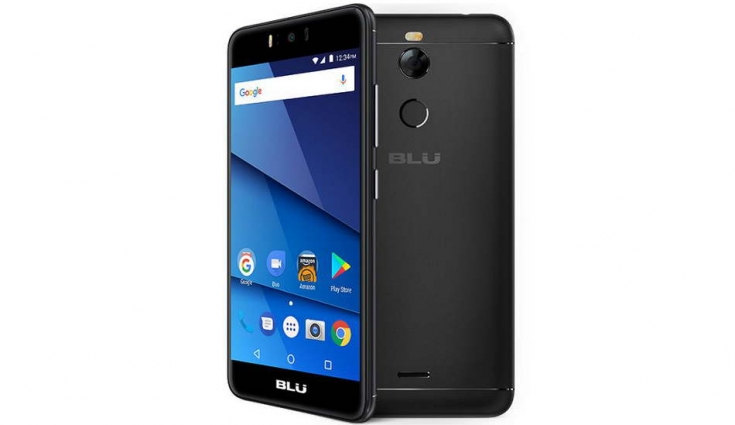 This report by PhoneArena also reports how the new Blu R2 Plus has excellent imaging and photography features. The new Blu R2 Plus has on offer a 13-megapixel rear or primary camera and the same 13-megapixel selfie snapper on the front for video calling and the ubiquitous selfies as well.  Both the primary rear and the front camera have for company an LED flashlight. Overall, the package is rather good as it has a 3000mAh battery for providing the necessary juice. The handset runs on the Android 7.0 Nougat operating system. Other features of the new smartphone from Blu Products include Dual SIM, 3G support, WiFi and Bluetooth, a micro USB port as well as GPS. Tell us if you would buy one in the comments section below.