After Vivo became the first manufacturer to launch a device which had a fingerprint scanner embedded on the display, Meizu, the Chinese company, is looking to emulate that feat with the launch of the Meizu M6S. We had reported earlier that the company was looking forward to launching a total of six devices and the Meizu M6S would launch on January 17. Now, it seems that the device will have this extra feature added to the roster.
The teaser which the company released has clearly shown off the fact that the new device will definitely have an on-screen fingerprint recognition technology. In fact, Meizu has made it pretty obvious in the teaser, which you can see below. This is actually pretty surprising considering the fact that the company had not made anything public in the past.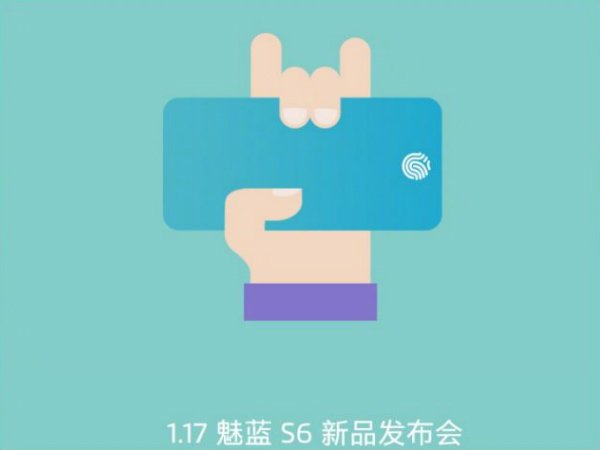 Also, if we are to go by previous leaks and reports, the Meizu M6S would have a side-mounted fingerprint sensor. Some leaked photos had, in the past, confirmed the same. This means that the company is giving out a lot of mixed signals. There is, however, another possibility too.
In the older Meizu devices, the company used to build in the mBack home button which also worked as a fingerprint scanner. The way the hand is seen clutching at the phone in the teaser may indicate the same approach to the phone, the new Meizu M6S. Remember that Vivo had showcased the fingerprint technology from Synaptics, a move which even leaves the giants like Samsung and Apple behind.
Not too much is currently known about the Meizu M6S. It might not bear the side-mounted fingerprint scanner that we saw on many notable Meizu devices in the past. As far as the Meizu M6S specs and features are concerned, the device, also called the mBlu S6 was spotted on both TENAA and ANTUTU and on both occasions, some key aspect of the smartphone were made public. It will have an 18:9 screen and will certainly be a mid-ranger. We expect a 5.7-inch display with 1,440×720 resolution among other features. Stay tuned for more updates.