OnePlus nevertheless has received the pointing of fingers often for borrowing elements from Apple. This is furthermore applicable when we are concerned about the design of its smartphones. OnePlus 5, for instance, features a rear panel which is similar to iPhone 7 Plus. Reports now shed lights on the company discovering another iPhone-like feature that'll work good enough on the OnePlus 5T's edge-to-edge display.
A day before, on Tuesday, the firm reportedly announced the OxygenOS Open Beta 3 which is based on Android Oreo for OnePlus 5T. According to the latest beta, it brings a couple of interesting features like pick-up gesture switcher, SMS categorization function (an India-exclusive feature), and few bug fixes besides other. Notably, the new beta release comes with navigation gestures feature which users can enable by visiting settings and disabling the nav bar, on a further note. Early beta testers explored that the new navigation gestures are quite similar to what Apple has introduced with the iPhone X.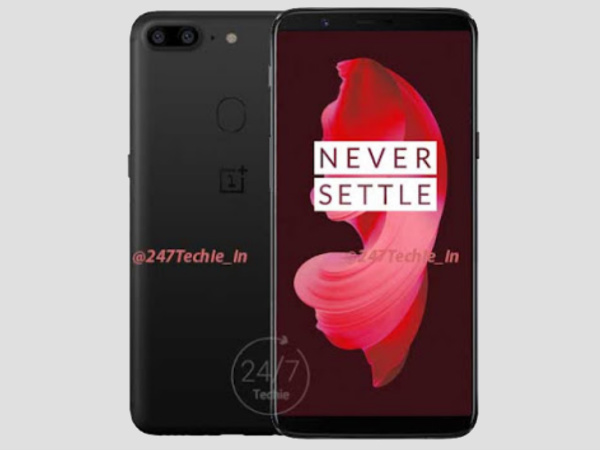 Here's How to Use iPhone X-Like Navigation Gestures
>> First off, sign up for the beta program. This will involve you installing an update. Make sure you backup your smartphone before sideloading updates. Once enrolled, you'll receive future beta builds through OTA, they won't receive stable builds though. For stable updates, factory reset your phones and then flash a firmware build.
>> You now require downloading the full ROM. Users of Open Beta 2 shall receive the latest build via OTA.
>> Upon then, enable the new navigation gestures by heading over to Settings and enabling "Hide the navigation bar".
>> You'll be able to perform iPhone X-like gestures in order to navigate through the phone. As per recommendation, one may check the pop-up tutorial in the first place before using.
>> Now, swipe up from the bottom center of OnePlus 5T's screen to go back to the homescreen.
>> Upon this, swipe up from the screen's middle after holding for a bit to bring the app switcher up.
Although the new navigation gestures might be something praiseworthy and appreciative for OnePlus 5T users, it remains to be seen. The company might bring the feature to just the stable Android Oreo rollout, only if it receives a positive feedback from users. The company has promised to offer the Oreo flavor to OnePlus 5T owners by the first half of 2018 and with the latest beta build arriving, it somewhat means that we're very close to getting the stable rollout.