The Vivo X20 Plus UD was officially announced last week and the company has done an incredible job by incorporating the under-display fingerprint reader technology into the smartphone. Outstandingly, the smartphone is praised on numerous counts. Despite being world's first smartphone with in-screen fingerprint scanner the Vivo X20 Plus UD isn't something to go gaga about, as it is just a revamped version of previously launched V20 Plus. Hence, all our interests now shift to something which can allegedly be denoted as the successor to Vivo X20. Therefore, Vivo X30!
Possible photos of X30's display panel has emerged in the newer leaks. Through the leaked photo, one can take a close look at the device held by Vivo's brand ambassador, Lu Han. While zooming in very close, one can see the iPhone X-like notch at the top of the handset, reports GizmoChina. The Vivo X30 will sport the tri-bezel-less design and will likely have a smaller form factor than that we have seen on its predecessors.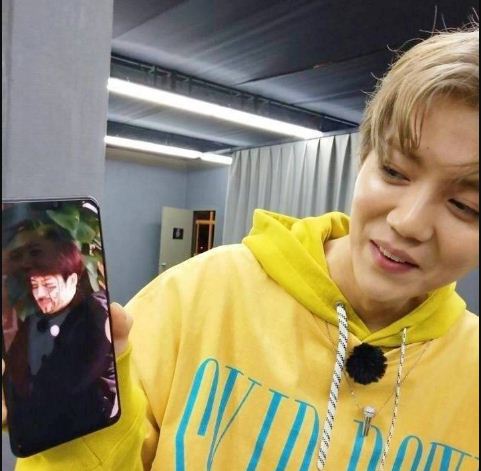 This is because of the removal of the area reserved for top bezels. There's the front camera alongside the earpiece and the sensor which is housed at the top. Unlike the iPhone X, the alleged Vivo X30 is seen with small bezel at the bottom.
As of this writing, there's no information about the display or the resolution of the smartphone. We would like to wait for more leaks and rumors about the upcoming smartphone. Will the Vivo X30 come with the yet to be announced Snapdragon 670 processor? Or will it bestow a similar under-display fingerprint scanner technology as that of the recently launched Vivo X20 Plus UD? Well, we need to keep a keen eye on every plausible news about the smartphone. With emerging leaks, our posts shall keep on updating, till then stay tuned to us.