Back in the month of December, Samsung has officially announced both the Galaxy A8 (2018) and Galaxy A8+ (2018), prior to which the devices were teased through a hands-on video (as reported here). Now, according to the latest news that has surfaced on the internet, both the devices, i.e. the Samsung Galaxy A8 (2018) and A8+ (2018) are expected to be two Amazon exclusive devices in the Indian markets.
The smartphones have earlier went for pre-orders which we had previously reported. The smartphones are now slated to go on sales from tomorrow. For Indian fans, the details have been mentioned over here. The online retailer Amazon India has recently shared a teaser which is believed to be for both the Galaxy A8 (2018) and Galaxy A8+ (2018) devices where they are scheduled to get launched in India anytime shortly.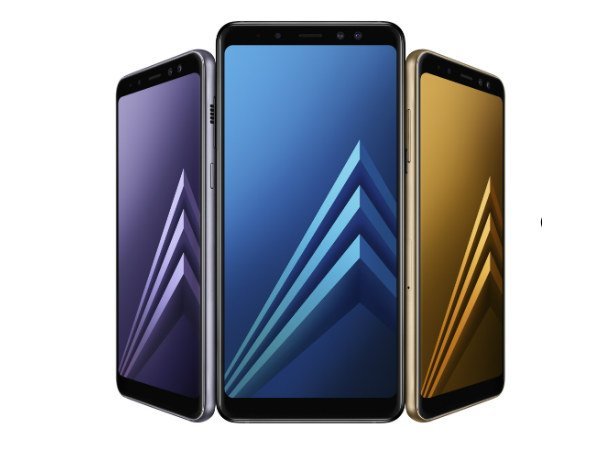 According to the post via Gizbot, the landing page does not come up with anything new when it is regarding the official launch date of the devices. The midrange smartphones are nevertheless anticipated to be priced at cost-effective prices and are envisioned to be launched in the category of midrange.
Samsung has earlier launched these smartphones in the mid-range market segment, however, the Galaxy A8 (2018) and Galaxy A8+ (2018) seem to feature premium key specifications alike to the existing Galaxy S8 and Galaxy S8+ flagship devices.
The smartphones consist of a glass back alongside a metal frame with the inclusion of the IP68 certification for water as well as dust resistance. Apart from these, the two new Samsung Galaxy A8 (2018) and A8+ (2018) smartphones are the initial models to sport a dual camera module at the front which make them the selfie-centric devices launched by the supergiant Samsung. This is perhaps the most exciting offer which Samsung has incorporated in these smartphones, making it compete with the selfie-centric smartphone makers like the Vivo and OPPO.
The Galaxy A8 (2018) and Galaxy A8+ (2018) house the company's in-house Exynos 7885 SoC paired with  4GB RAM and 64GB internal storage. Powering the devices, there are the 3000mAh and 3500mAh batteries respectively. As of now, one must await the release of these smartphones in India. this is one of the best Valentine gifts for girlfriend.