Xiaomi has finally announced that it is rolling out the MIUI 9 updates for as many as 40 of its smartphones. MIUI is Xiaomi's proprietary operating system and it is believed to satisfy the users who have been waiting for it. Overall, it seems that Xioami has prepared a fool-proof plan for its updates as the list of devices includes several older devices, some dating to 2012. Note that some of the newer devices already have the OS aboard.
Xiaomi has already provided the stable version of the MIUI 9 to many phones, including the Redmi 5 and the Redmi 5 Plus, as we have reported. Xioami is doing a pretty good job with the MIUI as many Android devices are rendered obsolete for future OS updates in just 2 years' time. Software updates remain, however, extremely important for most devices as it brings a lot of security upgrades and operational improvements over the previous versions.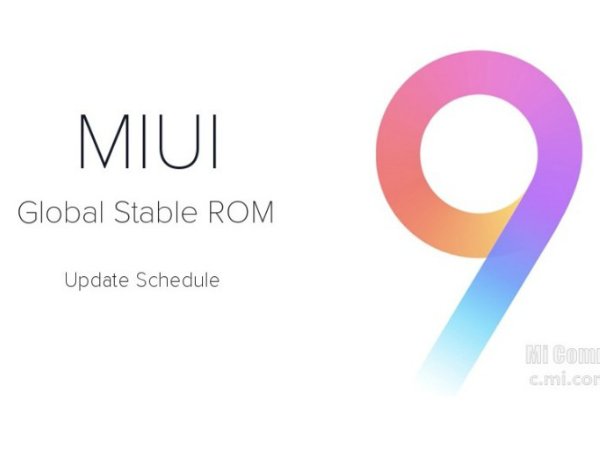 MIUI 9 is the latest in the series of OS upgrades provided by Xiaomi. This custom UI runs on top of Android. Since last July, when the update was first announced. We had reported in October how the stable version of the MIUI 9 was en route. Some essential details of the Xiaomi MIUI 9 are a new smart assistant, much faster app loading, more quick reply options, notifications filter, greater home screen enhancements, totally revamped security app, a multi-window mode, and MIUI Labs introduction.
The complete list of the devices, as obtained via The Mobile Indian, is:
Mi Series
Mi A1, Mi Note 3, Mi Max 2, Mi MIX 2, Mi 6, Mi Pad 3, Mi 5c, Mi MIX, Mi 5s Plus, Mi Max, Mi Note 2, Mi 4s, Mi Pad 2, Mi 4c, Mi 5s, Mi 5, Mi Note, Mi 4, Mi Pad 7.9, Mi 2s, Mi 2.
Redmi Series
Redmi 5 Plus, Redmi 5A, Redmi 5, Redmi Y1, Redmi 4, Redmi 4A, Redmi 4 Prime, Redmi Pro, Redmi 3x, Redmi 3s, Redmi 3, Redmi 2A, Redmi 2, Redmi 1S.
Redmi Note series
Redmi Note 4X, Redmi Note 4, Redmi Note 3, Redmi Note 2, Redmi Note.