Apple is reportedly working on upgrades to its wireless AirPods headphones as per some sources. Just like its mobile devices like iPhones and iPads, Apple brings out new hardware updates to the wireless AirPods as well. An official, on the condition of anonymity, has reported that the Cupertino based conglomerate is presently working on a new version for release this year itself with an upgraded wireless chip.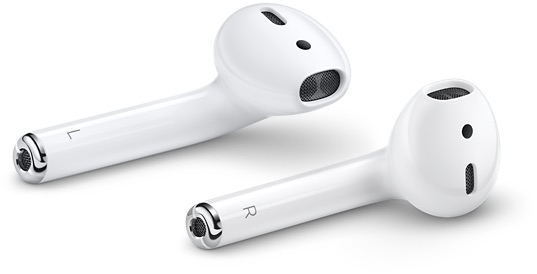 The new model dubbed Airpods 2 may arrive this year itself with an upgraded Siri digital assistant that would no longer require a physical tap on the headphone to summon it. The function will work in the same way, a user activates Siri on his iPhone or HomePod speaker handsfree. The new headphone which is known by B288 inside the company will also feature an upgraded wireless chip by Apple to manage Bluetooth connections more efficiently.
Besides this, Apple has also planned to include the water resistance feature to the AirPods 2 as well. The headphones will be splash proof just like the latest iPhones so that people can use them even in rainy weather. However, these plans may get delayed considering the amount of work the development team has to put in for these upgrades.
The AirPods are designed by the same team that works on the HomePod smart speakers by Apple. The AirPod wireless headphone was first launched by Apple in 2016 along with the iPhone 7 to replace the traditional 3.5mm headphone jack and make the devices' wireless. Ever since the launch, AirPods have become one of the best sellers of all Apple products worldwide and the latest technological upgrade may boost its sales even more.
The product took wireless technology to an all new level and was also the first model that was completely wireless and was packed in a case that also charges the headsets.
The category may continue to grow even further with Apple planning to launch an upgraded AirPods case that will charge the headsets wirelessly without having to put them in the case.