While the tech industry is busy looking forward to getting hands on more Samsung Galaxy S9 and Galaxy S9+ leaks ahead of February 25, earlier reports gave us a close hint on the fact that the South Korean giant will build its next phablet, the Samsung Galaxy Note 9, with the inclusion of a fingerprint reader embedded beneath the display. This was indeed expected not just from Samsung but also from other tech biggies after what OPPO has showcased at the CES 2018.
Leaks so far indicate that Galaxy Note 9 which Samsung is currently working on, may launch this fall. Anticipations earlier focussed on Samsung to launch the Samsung Galaxy Note 9 with under display fingerprint reader, but now, the new reports reveal a completely different story. But the newer reports reveal a completely different story. Being the world's first manufacturer to launch Vivo X20 Plus UD with an under-display fingerprint reader, OPPO has created a massive buzz that will likely be taken forward by other tech firms like Samsung, Apple, among others.
Reports now shed lights on the fact that Samsung's forthcoming Galaxy Note 9 will not feature the on-screen fingerprint sensor. Instead, the device will come with a fingerprint scanner embedded right on the rear panel under the rear camera module. Moreover, Samsung is also planning to bring a brand new wireless charger that will resemble the existing one when it comes to the design.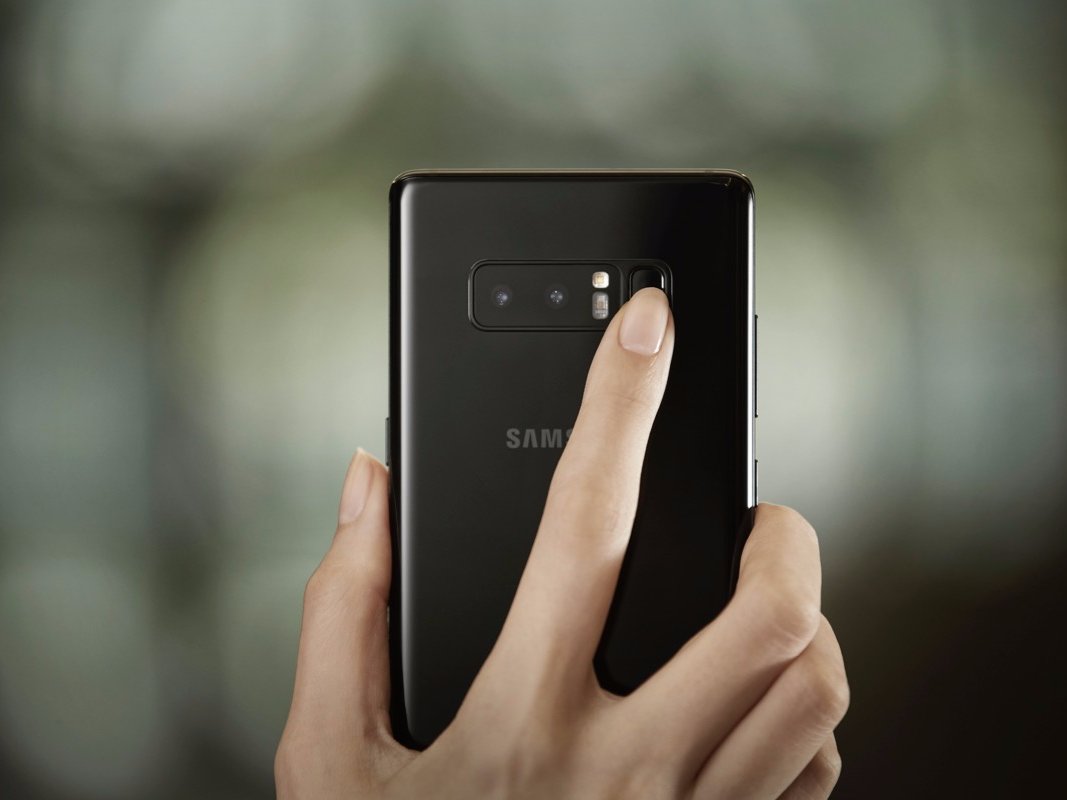 Samsung's home country of Korea also claims the same and now it seems that the project which was supposed to bring an embedded fingerprint sensor with Note 9 has been put to a close due to certain lingering technical problems. For the past yesteryears, there have been various suppliers which are working with Samsung in order to bring the under-display reader. Sources also claim that the durability and accuracy of such a technology are both lower when compared to the traditional unit.
Reports explain that these under display sensors work with certain accuracies. Such fingerprint readers suffer when the optical sensor is employed, due to the fact that the fingerprint input has been received via a semi-transparent display, i.e., the OLED touchscreen. On the contrary, if the technology uses the capacitive model, then there would be certain durability concerns. The ultrasonic sensors, on the other hand, don't suffer from these problems, but are expensive as well as takes longer in order to recognize the technology.
Chances are high that the issues may get resolved in the upcoming year. Will not Samsung's future flagship phablet Samsung Galaxy Note 9 launch with the under-display fingerprint sensor technology?