It now seems like Samsung, the South Korean electronics manufacturing giant, has finally been able to overcome a lasting technological jinx: that of embedding the fingerprint sensor. Remember that the current line-up of the Galaxy devices, in the form of the Samsung Galaxy S8 and the S8+, do not have this feature, and neither does the upcoming Samsung Galaxy Note 8, whose fingerprint sensor location we had earlier confirmed. The Galaxy S8 came with a rear mounted fingerprint sensor.
The fact that the Samsung Galaxy Note 9 may carry the in-screen fingerprint scanner was first reported by DroidHolic, which in turn was quoting a report by noted KGI Securities analyst Ming-Chi Kuo. Kuo has earlier been much feted for his accurate predictions of many of the modern flagship smartphones and phablets. The upcoming Galaxy Note 9 falls into the latter category.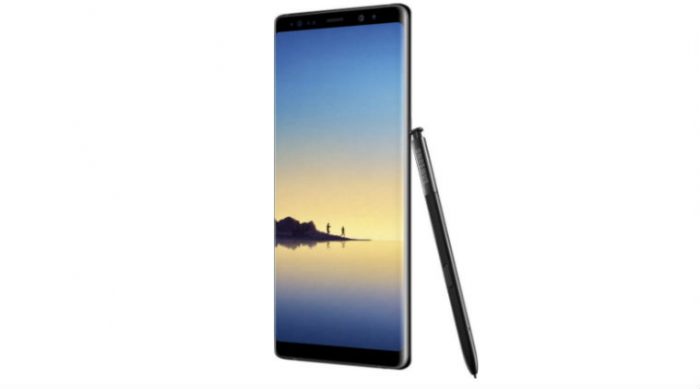 Like we said, Samsung had failed to arrange for the in-screen fingerprint sensors in the Galaxy S8 range as well as the Galaxy Note 8, which is releasing earlier than expected. Had Samsung persisted to embed the fingerprint sensor on the screen, the Note 8's launch could have been delayed. Also, the Galaxy Note 8 is said to have a new kind of Infinity Display and after the Note 7 fiasco, Samsung could not afford to take a chance experimenting further.
We have already seen full-screen displays on such devices as the Xiaomi Mi Mix, the LG Q6, and Samsung Galaxy S8 devices. None of the big-ticket players have managed to incorporate the in-screen fingerprint sensor; however, some smaller players, like Vivo and Sharp, have managed to do so. Their models, the Vivo Xplay 7 and Sharp Aquos S2 respectively, carry this feature.
Should Samsung successfully manage to embed the fingerprint scanner on the front, the Samsung Galaxy Note 9 will be the first Samsung device with such a feature. To sum, the Samsung Galaxy S9 and the S9+ will release in early 2018 with the fingerprint sensor on the rear while the bigger Note 9 will launch in Q3 of 2018 and will have the in-screen fingerprint sensor technology. We have already informed you about the possible screen sizes of the Galaxy S9.