The tech industry is looking forward to receiving more leaks about the upcoming Samsung 2018 flagship smartphones. It seems the day has again arrived with newer leaks. The Samsung Galaxy S9 might take another cue from Cupertino tech conglomerate, Apple's iPhone X only if the latest report is to be trusted.
Earlier anticipations have claimed that Samsung is working on an enhanced and improved iris scanner in order to implement iPhone X's Face ID feature to its upcoming smartphones. The new report now claims that not just the Face ID feature, the upcoming Galaxy S9 has a possibility of sporting the 3D emojis. The forthcoming flagship smartphone is expected to get unveiled with iPhone X's Animoji-like feature that will be capable of mimicking the facial expressions of users.
In addition to this, the Samsung Galaxy S9 will also come with the dual stereo speakers on both the top as well as the bottom. Samsung is not the first and foremost tech giant to borrow the Animoji-like feature from the Cupertino tech conglomerate. We have seen Honor which showcased something similar last year in 2017. In the meantime, the decision of introducing the 3D emoji feature makes sense for last month the South Korean firm has already launched the latest Exynos 9810 SoC that comes with better face recognition abilities.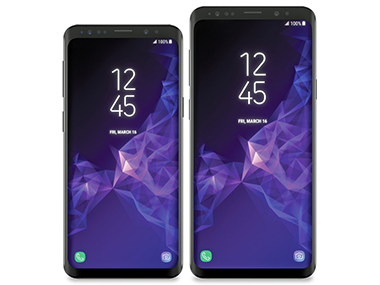 Samsung has already stated that the technology will help the processor in order to accurately recognize users in the pictures, and will also allow deep sensing in order to scan users' faces in 3D for the hybrid face detection. it will also utilize both the hardware as well as the software. The Samsung Galaxy S9 is claimed to have a 3D emoji function, that will be more advanced than what the tech industry received with the iPhone X Animoji.
The Samsung Galaxy S9 is expected to be getting top as well as the bottom stereo speakers that will be a change from the what the Galaxy S8 is all about. The new setup is expected to give a seamless experience to users such that they do not have to worry about covering up a speaker when playing games or even when watching movies. Furthermore, the Bixby button reportedly stays on the left-hand side of the screen. The tech firm is working on improving Bixby such that it can compete with Google Assistant as well as Apple's Siri. As of now, we are just a couple of days ahead of the MWC 2018 where Samsung will unveil the Galaxy S9 and S9+.