Not even days have passed ever since Samsung unwrapped its 2018 flagships, this tech industry seems to get over-hyped about what can safely be called the Samsung Galaxy S10. Already much of what Samsung is planning to has been reported a couple of days ago. To shed lights on the same report, we already discussed on the possible report which hints at the fact that there wouldn't be a Galaxy S10 next year. However, things aren't clearer as the 2018's flagships have just been launched, so the company won't spill the beans anyhow.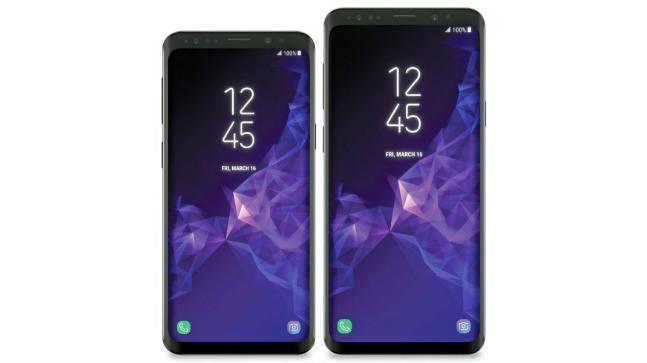 Now that it's just a few weeks since the launch of Galaxy S9 and Galaxy S9 Plus, the successor is quietly expected to emerge in the rumor mill. What shed light from the latest report is, there would be a Galaxy S10, and if this is so, then one may expect the same flagship smartphone to occupy with a 3D facial recognition feature. Recorded from the past, Apple's 3D facial recognition feature was reportedly purposed to add security to customers using iPhone X.
To incorporate the 3D sensing camera technology, the Korean tech conglomerate will team up with Israeli startup Mantis Vision as well as camera module maker Namuga (currently supplying low-end and mid-range camera modules to Samsung). Furthermore, the next-generation Galaxy S-series smartphone is expected to come p with the in-display fingerprint sensor rather similar to the Vivo X20 Plus UD as well as Vivo Apex. Future Samsung S series and Note series smartphones are already believed to have under-display fingerprint reader with the inclusion of bezel-less displays, as reported here.
From what we have gathered via the previous reports, the next-generation Galaxy S-series device is set to pack a 7nm chipset as well as 5G connectivity. If there's a Galaxy S10 next year, then it would be the very first Samsung smartphone to support the 5G connectivity. In addition to this, Qualcomm and Samsung have announced a 'strategic relationship' agreement, specifically mentioning the "transition to 5G". Despite reports emerging on the next generation S-series phone, there's no plausible confirmation about the phone being named as the Samsung Galaxy S10. Until Samsung confirms anything authentic, this news is suggested to be regarded with a grain of salt.