Let us admit one fact that is getting more and more difficult to deny: the air pollution levels in the national capital, Delhi, and the National Capital Region or NCR, is getting out of hand. In fact, some cricket players from Sri Lanka have even complained that they cannot play due to the smog. To remedy this situation, many residents are buying air purifiers.  Seems like Samsung wants a piece of this cake as well, as it has launched two new models: the AX7000 and the AX3000.
Samsung, the South Korean electronics behemoth, has also announced that its new air purifiers will be sold from both offline as well as online shopping stores. While the more premium AX7000 can cover an area of up to 92 sq meters (which has been defined as a standard Living room), the AX3000 is good enough for a 39 sq meter room, like an average bedroom.
From the specs and the features which have been released by Samsung, the AX7000 is, b far, the more powerful, with dual power fans as well as a four-step filtration system. It is able to distribute clean air from its big three outlets for faster and better air purification. The company has claimed that the AX7000 is able to trap nearly 99 percent of the PM2.5 particles, primarily responsible for the indoor air pollution. It is also more expensive, coming for Rs 41,990.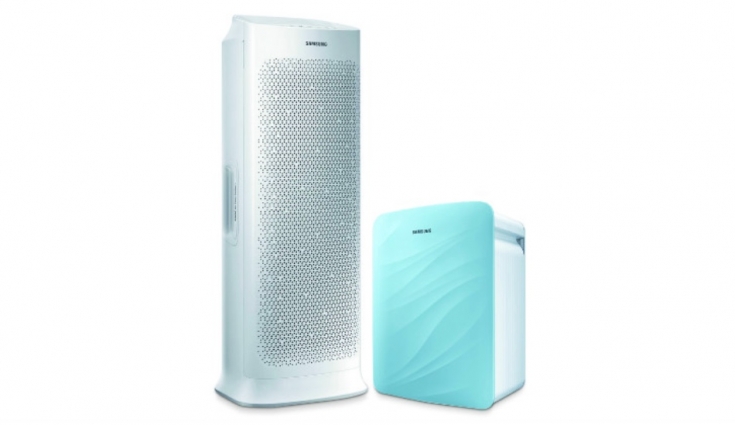 These devices will go up against the likes of the Xiaomi Mi air purifiers which were launched early last year in China and has an OLED display to boot. Both the AX7000 and AX3000 air purifiers have onboard a new technology called Virusdoctor, which, Samsung claims, kills up to 99.7 percent of all the contaminants, as well as the airborne bacteria and viruses, including the H1N1 virus which causes avian flu. Both the machines have a Pre-filter meant for large size particles, a Deodorization filter meant to clear any smell and a PM 2.5 filter for the finer dust particles. A quiet fan with this air purifier can be the best technical couple for your bedrooms. Before buying one check quiet fans for bedrooms reviews and choose the best fit for your bedroom!
The Samsung AX7000 and the Samsung AX3000 consume, respectively, 80w and 34w of power. The AX7000 has a digital display and an LED indicator, which monitors and notifies the air quality, the fan speed, and other features. The basic AX3000 only has the LED indicators. A one year warranty is applicable to both the devices.
You love to check the best water purifiers in india 2019.