If the latest report is anything to go by, Samsung's two mid-range smartphones touted as the Galaxy J7 Pro and the Galaxy J7 Max in India has finally received a price slash. The new pricing shall be reflected in the days arriving, for Amazon India as well as Samsung Shop both have listed the models at an old price point as of now.
From what we have seen via the tweet posted by Mumbai-based retailer famous Mahesh Telecom, while the Galaxy J7 Pro has got a price drop of Rs. 1,000, the Galaxy J7 Max Rs. 2,000 has received a price slash of Rs. 2,000. Gizbot reports that the Galaxy J7 Pro listed online with a price tag of Rs. 19,900 is believed to be available at just Rs. 18,900. On this contrary, the Galaxy J7 Max which was initially priced at Rs. 16,900 will come at just Rs. 14,900. Things are still not confirmed, for there's no official information when it comes to the devices' pricing.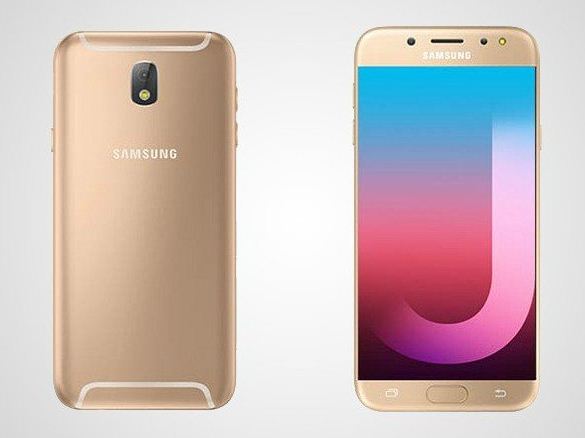 The Samsung Galaxy J7 Pro and the Galaxy J7 Max both were unveiled in the month of June last year. The smartphones, at the time of the unveiling, had been made available at Rs. 20,900 (for Galaxy J7 Pro) and Rs. 17,900 (for Galaxy J7 Max). The Galaxy J7 Pro was considered as one of the bestselling models, and the Galaxy J7 Max was considered overpriced.
The tweet furthermore notes that the Galaxy J7 Pro will get Rs. 2,000 cashback via Paytm. Unfortunately, what the Galaxy J7 Max would price is yet to be known. These two phones were the first ones in series of Galaxy J which arrive with the payment support.
The Galaxy J7 Max comes with a 5.7-inch Full HD TFT display and it is powered by a MediaTek Helio P20 chipset which is coupled with 3GB of RAM plus 32GB of internal storage. The imaging aspects and software, both are identical to that of the Galaxy J7 Pro. The device is powered by a 3300mAh battery. The Galaxy J7 Pro comes with a 5.5-inch FHD Super AMOLED display. Under-hood, there is an Exynos 7870 SoC which is paired with 4GB RAM plus 64GB storage space (is expandable up to 128GB).