Apple is tipped to launch at least three new iPhone models this year. As per rumors, the iPhone SE 2 could become the first model to be launched this year. The smartphone is expected to become the successor of the iPhone SE which was launched in March 2016. The iPhone SE 2 has been in the news for the past week courtesy of a few leaks that have appeared online to reveal the features and specs of the device. As per reports, the upcoming model could be launched by Apple at the WWDC 2018 scheduled to be held from June 4 in California.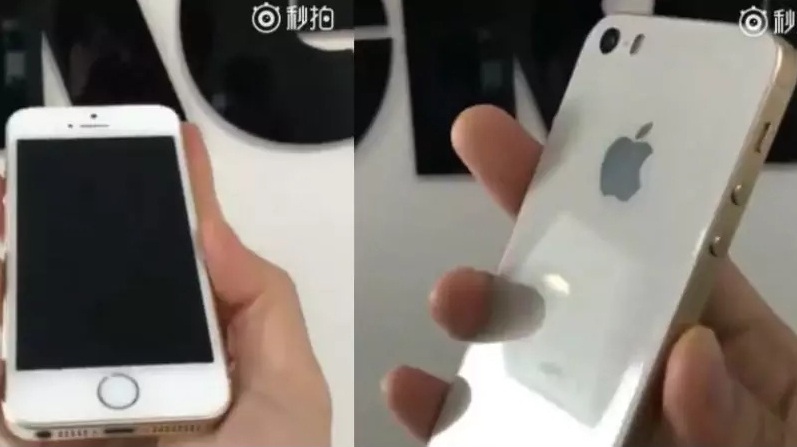 Now some fresh renders of the Apple iphone SE 2 have appeared again to reveal a complete smartphone. Shared by letemsvetemapplem.eu, the images show a smartphone with similar looks to the original iPhone SE.  However, the new phone is shown to have a glossy back panel that indicates that it may be made of glass instead of the aluminum design that was sported by the iPhone SE. If the glass panel feature turns out to be true, then the iPhone SE 2 is expected to come with wireless charging that was introduced to the recently launched iPhone X, iPhone 8 Plus and iPhone 8.
Apart from that the leaked renders also reveal a headphone jack that indicates that Apple has not removed the feature from its latest offering. It was rumored earlier that the company may remove the headphone jack from the iPhone SE 2.
Also as per the images, the iPhone SE 2 is expected to come with a redesigned back panel with the brand logo near the bottom. The front of the phone is expected to be similar to its predecessor with a Touch ID function, selfie camera setup, and, thin bezels.
The iPhone SE 2 is also expected to be powered by Apple A10 Fusion processor along with support for HEIF/HEVC media recordings. Also if rumors are to be believed, the upcoming model may come with 2GB of RAM and 32/128GB of inbuilt storage including a 4.2-inch display screen.