Some hands-on images of the alleged LG G7 ThinQ sent to TechRadar has revealed most of the specifications and the AnTuTu scores of the handset. Just a couple of days ago, we had reported that the upcoming flagship device from LG is expected to arrive with a dedicated AI button and the powerful Snapdragon 845 chipset. The leaked render has confirmed those reports. The latest smartphone is expected to launch in May in the US.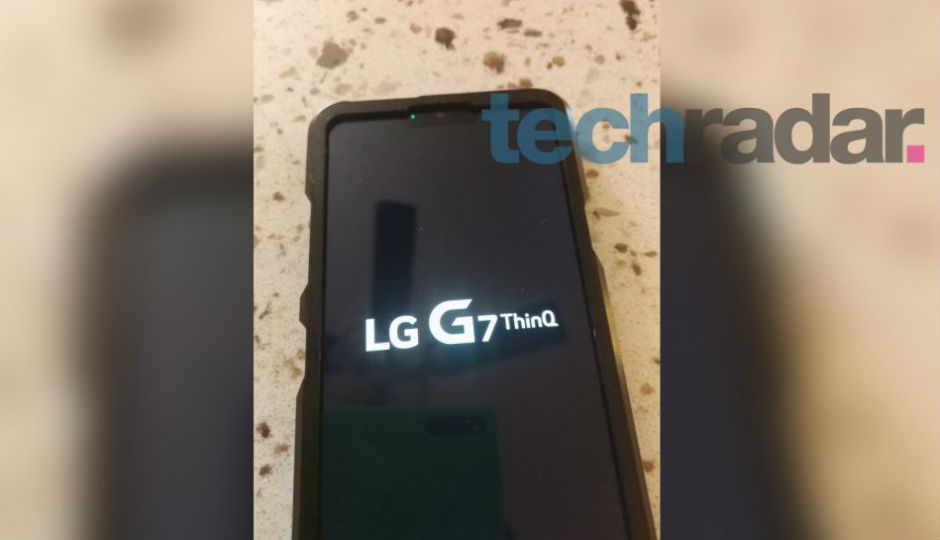 If the leaked render does turn out to be of the LG G7 ThinQ, then the smartphone is expected to feature a 6.1-inch full HD display with an aspect ratio of 18:9 and will also come with the controversial notch feature, that was first introduced by Apple in the iPhone X. Apart from that, the smartphone will also sport a dedicated AI button that can be used to launch Google Assistant or the company's very own AI.
Coming to the internal specifications of the device, the LG G7 ThinQ will be powered by a Qualcomm Snapdragon 845 chipset, backed up with 4GB of RAM and 64GB of inbuilt storage space. The RAM may seem less when compared to other smartphones in the premium range like the OnePlus 6 that is going to arrive with 8GB of RAM. A report had earlier claimed that the smartphone may arrive with 6GB of RAM.
The AnTuTu scores of the device have also been leaked. The LG G7 ThinQ is revealed to have a score of 252,473. However, there is no information about how the device performed in the AnTuTu test and also how it compares with other smartphones in its category. Also, there is no information of the UI of the new device. It remains to be seen whether LG opts to skin the handset with its own UI on top of the Android OS like its other smartphones.
Talking about the notch feature, LG is not the only company to embrace the notch. We have already seen the notch in the upcoming OnePlus 6 device that is expected to launch shortly. Apart from that the Oppo F7 also sports a notch.