In a bid to launch the best web browser for Android devices, Opera has launched a new browser called Touch that is intended for one-handed usage. Opera was once touted to be the best in the mobile web browser market after launching the Opera Mini. In the early days of mobile phone technology, when Java phones were common, Opera Mini garnered a lot of fame as it was faster, easy to use and also consumed less data.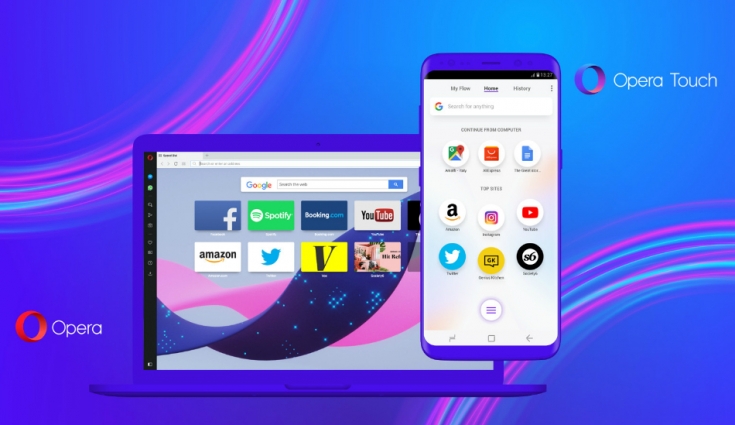 Coming to the details of the Opera Touch Android web browser, the interface comes with an open keyboard and a search bar that is already toggled into. It features a Fast Action Button (FAB) that can be easily accessed from the bottom part of the user-interface. This FAB button will enable users to browse the web using one hand only as it features a circular menu with multiple options like going back to the previous page, open a new tab, toggle between multiple tabs and also open the phone's keyboard without needing to use the other hand at all. This web browser is going to be a handy tool in situations where a user can use only one hand to hold the phone, like in a bus or train.
Another major feature of this new browser is the ability to send and receive contents between a smartphone and a desktop or laptop very easily. After scanning a given QR code on the desktop or laptop and the same on the smartphone, users can easily send and receive data between the two connected devices. Opera has also claimed that the users will not have to worry about privacy while sharing data between two devices because it comes with an end to end encryption and no third party can get access to the data in any way. To use this new feature, users will need to download the latest version of the Opera Touch browser on their Windows PC, Mac or Linux systems.
Apart from these two features, Opera Touch also comes with an Ad blocker, a QR code and Barcode scanner, speed dials and crypto jacking protection among other features.