Apple is scheduled to launch at least three new iPhone models in 2018. The Cupertino based conglomerate is also expected to launch a budget iPhone that may feature a smaller 6.1-inch screen without OLED and 3D Touch feature. It is, however, likely to retain the Face ID. Now a new report by Forbes has claimed that Apple is expected to launch a new iPhone model with triple rear cameras and a 6.5-inch OLED display which could be dubbed as iPhone X Plus. It has also shared the schematics of the alleged Apple iPhone X Plus.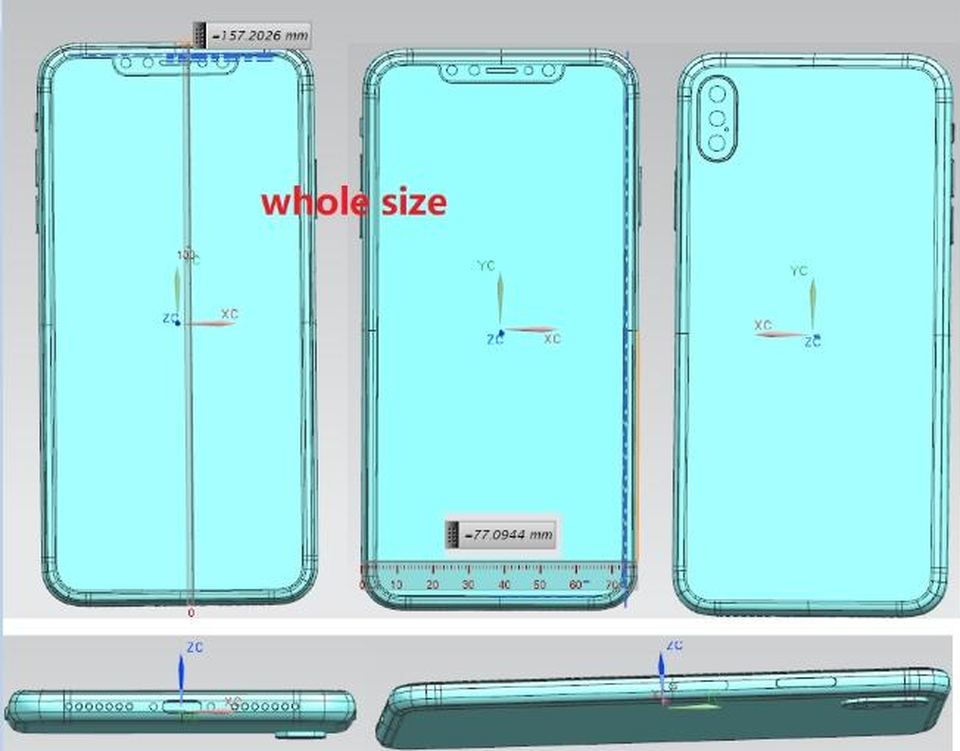 As per the report, the Apple iPhone X Plus may arrive with a 6.5-inch OLED display with a vertically arranged triple camera setup on the rear panel. The schematic does show the presence of three grooves on the rear panel that may house the three optical sensors.
Interestingly, this is not the first time that a report has claimed that Apple may go for a triple camera setup for its upcoming iPhone models. Earlier reports had indicated that Apple was working on a new iPhone model that may boast a triple camera module on the rear panel but it was expected to be launched in 2019 and not this year.
Also as per the Forbes report, the 6.1-inch LCD iPhone model may feature a first generation Face ID support with a larger notch than the one on the premium iPhone X Plus. Additionally, another model with a 5.8-inch display that is set to become the successor to the Apple iPhone X will sport dual rear cameras and a second generation Face ID support.
Another major feature that has been highlighted on the Forbes report is the fact that the iPhone X Plus may feature a larger screen-to-body ratio. Regarding the price of the three models, Apple security analyst Ming-Chi-Kuo had earlier hinted that the 6.1-inch LCD iPhone may cost somewhere around $600-$700. The 5.8-inch iPhone X successor may be priced around $800 while the premium iPhone X plus may cost between $900 and $1000.