HMD Global, the licensee of Nokia had launched the Nokia 8 flagship device last year. However, the phone lacked many features and the company was providing updates since its release to bring new features on board. One major flaw of the Nokia 8 was the absence of a Pro Camera mode which was later rolled out to the Nokia 8 Sirocco and the Nokia 7 Plus. Now, however, the company has announced the rollout of the Pro Camera feature to the Nokia 8 to bring manual control over focus and more.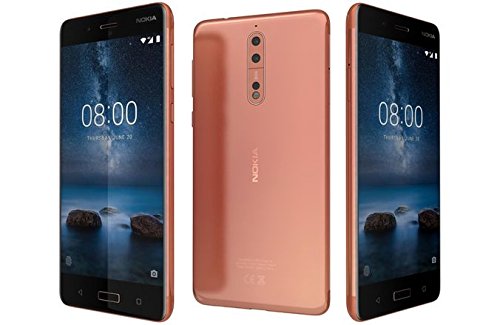 The company had announced last month that the Pro Camera feature would be available to Nokia 8 very soon. Juho Sarvikas, CPO of HMD Global had even tweeted the reason why it took so long to bring this feature to the Nokia 8. He said "We need to overhaul the entire imaging framework. We have been working on it for months. Taking longer that I anticipated but now looks good. We will update shortly."
After the rollout of the Pro Camera feature, the Nokia 8 will be equipped with manual control over white balance, focus, shutter speed, ISO and exposure compensation. The company also said that the new feature will show how different adjustments can have an effect on the photos taken in real time. Johu Sarvikas even shared a video on his Twitter handle to display the capabilities of the Pro Camera mode.
The new mode is similar to the manual mode of the camera found on Nokia Lumia devices. Lumia devices were especially famous for their outstanding camera quality so it is a good move by HMD Global to bring these capabilities to the Nokia 8.
The Pro Camera mode is already available in some Nokia devices launched after the Nokia 8. As per a report by GSM Arena, the update comes with version number 4.88B and weighs just over 600MB.