HMD Global, the licensee of Nokia smartphones is planning to bring the Face Unlock feature to its latest range of smartphones. Premium handsets from nearly all smartphone manufacturers these days are equipped with the Face Unlock feature to offer better authentication capabilities and also safeguard the confidential data stored in smartphones.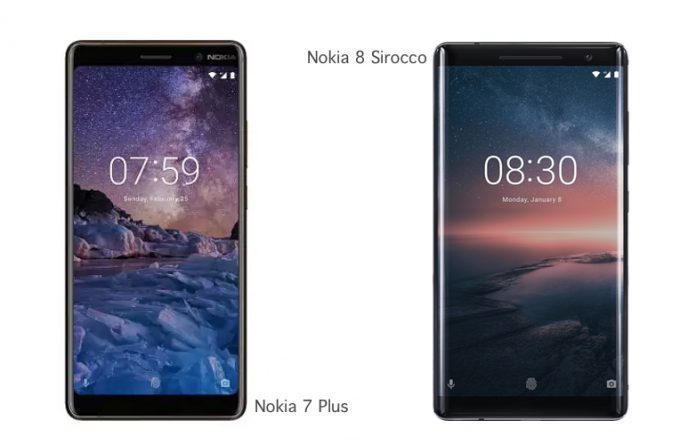 As per a tweet from the official handle of Nokia Mobile, the Nokia 8 Sirocco, Nokia 8, Nokia 7 Plus and the Nokia 6.1 will receive the Face Unlock feature via a new software update. However, the timeline for the rollout of this new feature has not been revealed by the company yet. Also, it is not clear whether any other handsets apart from the ones mentioned here will receive the update.
As the Face Unlock feature requires faster processing power, the company seems to be bringing the feature only to its latest range of handsets. To recall, the Nokia 8 Sirocco, Nokia 7 Plus and the Nokia 6.1 were launched this year while the Nokia 8 was launched last year. All these phones are powered by powerful processors that are more than capable of handling the Face Unlock feature.
To activate the Face Unlock feature in these smartphones, users can dive to Settings> Security & Location> Smart Lock> Trusted Face and then set up your face in a well-lit environment. Once the setup is complete, users will be able to use the Face Unlock feature to unlock their devices more securely and also prevent unauthorized or fraudulent use.
Once the update is rolled out by HMD Global on Nokia smartphones, the feature is expected to work much faster than the native Face Unlock feature by Google. Google has enabled the native feature on all Android smartphones running on Android 7.0 Nougat and up.
However, the feature comes with its own set of issues and hence is not preferred to be used by users. The feature can be fooled easily by a photo or a video of the person and hence the fingerprint sensor is used more to unlock the devices as it provides a more secure option.