Apple has released the first public beta of macOS 10.14 Mojave. This update will enable all the Mac users to get a first-hand experience of the new software. Unlike the macOS beta version released earlier which required an Apple developer's account with an annual charge of $99 to check it out, the macOS 10.14 Mojave beta is free to download for all Mac users and will not need a separate Apple developer's account.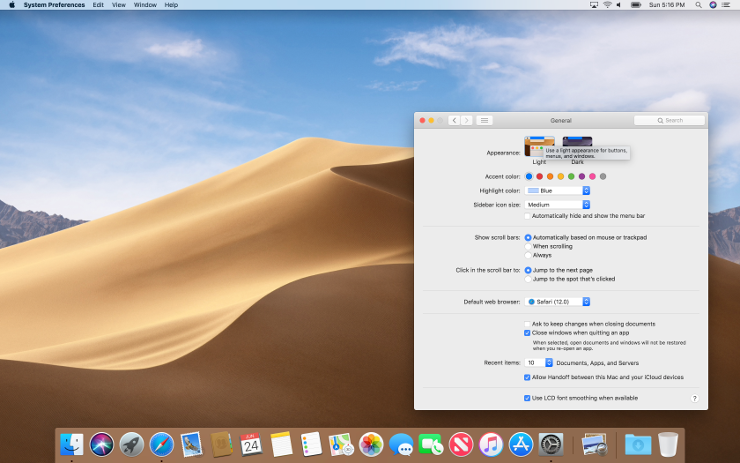 Taking about the new features, the macOS 10.14 Mojave first beta comes with a dedicated Dark Mode and an all-new Apple Mac App Store that was first showcased at the WWDC held earlier this month. The new beta version is compatible with all Mac devices launched in mid-2012 and later along with the 2010 and the 2012 Apple Mac Pro with recommended metal-capable graphics cards.
The macOS 10.14 Mojave first beta brings a host of new features that were first showcased at the WWDC event held earlier this month. Some of the new features include a Dark Mode that is reportedly inspired by the environment of a desert at night; an upgraded Finder with a revamped Gallery View and Group FaceTime calling support. In addition, Apple has also upgraded the Mac App Store with a new look and more features like the existing Apple iOS store available on iPhones and iPads. The Mac App Store also includes a new Discover tab that lists some of the best Mac apps through stories and editorials. The Discover tab also shows the most popular apps available for Mac devices based on ratings.
To check out the new features of the macOS Mojave first public beta, users will have to enroll for the Apple Beta Software Program using their Apple IDs. After signing up for the beta program, users will be able to download the software from the macOS Mojave beta page on the Mac App Store. After the installation is completed, users will have to restart their devices.
However, it is recommended to take a backup of all the files on the Mac device before proceeding with the installation. Users may also face some bugs and glitches as the update is only a beta version.