Dubai has just taken a step toward its goal of becoming a global leader in the world of digital currency. The city recently revealed its plans to develop an encrypted blockchain-based digital currency of its own called emCash. Citizens will be able to use emCash to purchase all sorts of goods and services, including government and non-government.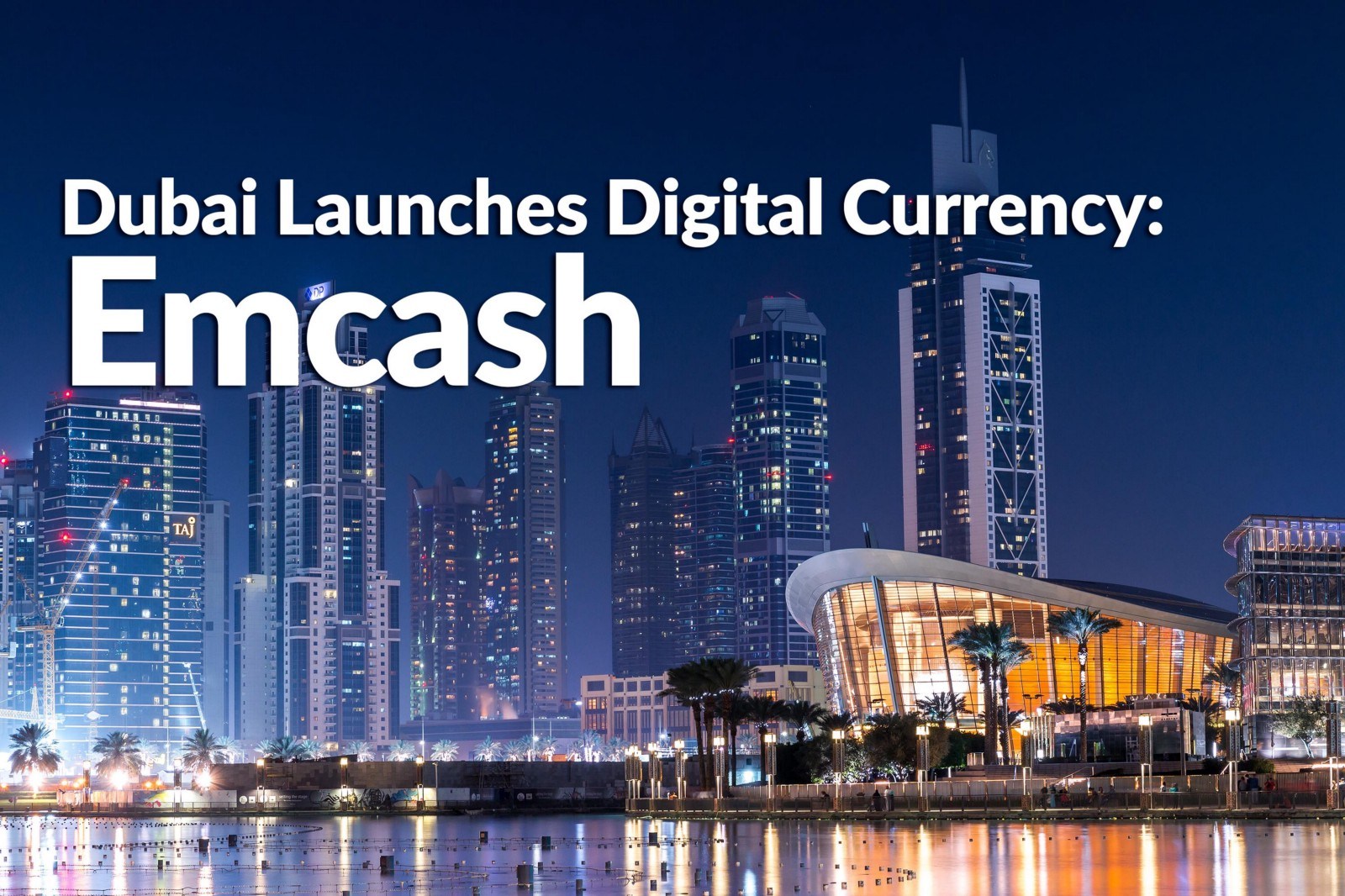 SO WHAT'S EMCASH ALL ABOUT?
The digital currency will be developed and implemented by the government of the city of Dubai. It will be based on the latest blockchain technology and works with a payment system called emWallet. Through this system, UAE residents will be able to use the Dubai coin on their smartphones through an emPay wallet app.
What this means for United Arab Emirates (UAE) citizens is that they will easily be able to make payments, no matter how large or how small, without any hassle. This can range from "their daily coffee and children's school fees to utility charges and money transfers, through the near field communication (NFC) option in their phones," according to Dubai Economy. People will be able to easily accept payments in real time without the intervention of a 3rd party. According to Emcredit Ltd CEO Muna Al Qassab, the blockchain "allows for shared ledgers so that control overpayments is not limited to any single member in the emPay ecosystem and transactions are recorded instantaneously."
To develop emCash, a subsidiary of Dubai Economy called Emcredit is partnering with UK-based blockchain startup Object Tech. This new Dubai coin is the result of partnerships that Dubai has developed through their Accelerators Initiative and brought under the umbrella of the Dubai Economy Accelerators. Dubai Economy is the government body that plans and implements the economic agenda of the emirate of Dubai. Emcredit is the city's credit bureau and is responsible for ensuring that the emWallet successfully supports the wide range of transactions that will occur on the emCash blockchain.
WHAT IS THE IMPORTANCE OF EMCASH FOR DUBAI?
The fact that the Government of Dubai could secure a partnership with Object Tech is a big deal. It marks the adoption and acceptance of blockchain technology by the UAE. Although Dubai is not the first city to have an "official" cryptocurrency, it is the first to have its digital currency backed by the government, and launching emCash is a major step toward the future. Dubai has been striving to become the world's first economy that is built on the blockchain, and now–with  its own cryptocurrency–it has hit a crucial milestone toward that goal.
CEO of Emcredit Limited Muna Al Qassab alluded to the future of Dubai as an innovation hub in a statement: "The fast-paced environment and incredible willingness to adopt innovative technology has made Dubai the perfect place for us to do business. This project is a great example of the ambition we have met here, together we are essentially creating a whole new economic ecosystem."
Regarding Dubai's socioeconomics, there are many advantages to having a digital economy, such as faster processing, improving delivery time, less cost, more opportunity and less complexity overall. As Dubai Economy deputy director general Ali Ibrahim expressed in a press statement, "It will change the way people live and do business in Dubai, and mark a giant leap for the city in harnessing game-changing innovations to improve ease of business and quality of life."
Through its future blockchain technology, the Emcredit team aims to bring about a system that is unbiased, and in which all transactions will be processed quickly and effectively on the blockchain. It plans to achieve this through a blockchain that will ensure all transactions are published on a fixed public ledger. As a result, transactions involving the emPay ecosystem will be put in the hands of the blockchain rather than a manual process.
According to the Wall Street Journal, Smart Dubai–the government office responsible for encouraging innovation in the country–plans to conduct government and private organization workshops over the next few months. These workshops will aim to identify which services are best enhanced by blockchain. Following these initiatives, the office is likely to launch pilot projects in both the private and public sectors beginning this year.
WHAT'S NEXT FOR DUBAI?
Digital passports, for one. The government of Dubai and Object Tech have already partnered to develop digital passports with blockchain technology for people visiting Dubai. This may be one small step in the government's 'Blockchain Strategy' initiative toward a grander goal of becoming the world's first blockchain city. Dubai's future plans seem to include transferring all government documents onto a blockchain by the year 2020 and becoming the first sovereign state to be run entirely on the blockchain by 2030.
And Dubai has already been taken strides toward these resolutions. Just this year, the Smart Dubai Office – a government-backed initiative led by the Crown Prince of Dubai – partnered a Fin Tech firm toward developing a citywide blockchain payments system. This initiative will connect all of the existing 38 partner government entities, financial institutions, and other city departments over a blockchain payments platform. The city will also have a shared platform, named "Blockchain as a Service," to support Dubai government agencies using blockchain in various projects.
Dubai is now leading the race for making the next significant milestone in the global acceptance of cryptocurrencies: becoming the first sovereign state to phase out fiat currency.
But Russia and Venezuela are close behind them, although each nation has its own unique set of motivations for adopting digital currencies.
Russia announced this past October its plans to create its own cryptocurrency on the CryptoRuble blockchain to combat money laundering and corruption. All other cryptocurrencies are expected to be banned in Russia under Putin's command, as soon as the CryptoRuble launches by the end of this year.
For Venezuela, cryptocurrency may be it's only hope for a lifeline in the face of profound economic depression, hyperinflation, and the collapse of its government. If Venezuela succeeds in becoming the first sovereign country to shift to cryptocurrencies, it is expected that other South American countries would follow suit.
FINAL THOUGHTS
Dubai's shift towards a digital system is a significant development for the future of blockchain technology worldwide. They are setting a precedent by implementing a digital system that is truly secure and supports transactional payments, verification of government documents, and immense cost savings. As the world's first state-backed cryptocurrency, it also sends a message across the globe that digital currencies and blockchain technology are moving closer in the direction of becoming mainstream.