Video conferencing is a live mode of communication that is often used in business. There are millions of multinational companies in the world today. Even domestic companies have offices in different cities, towns, and areas within one country. In this globalised world, it is very important that communication between offices and work colleagues is maintained. A person working in a company needs to not just interact with people within the company in the course of the day to day business but also needs to talk to vendors, clients, suppliers, market experts and a whole host of people outside the company.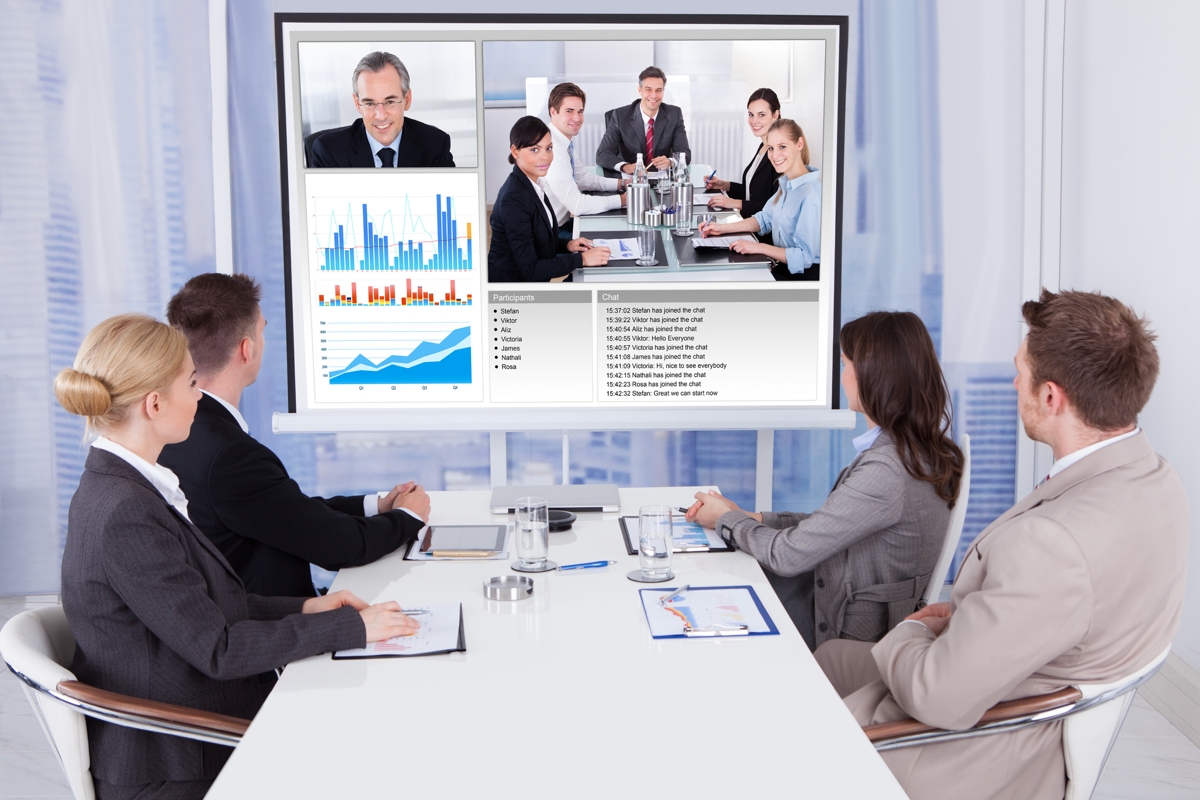 One of the best ways to conduct a meeting is via video conferencing. As high speed internet reaches all four corners of the globe, video conferencing has become increasingly popular.
The following are some of the advantages and disadvantages of video conferencing:
Advantages of Video Conferencing
Reduces the Need to Travel:

Many times people need to communicate with each other by directly talking to each other, face to face. In the past, this meant traveling to meet at a midpoint or one person traveling from one city to another to meet a business colleague. Because of video conferencing, people can talk face to face from opposite ends of the world and so the need to travel has reduced substantially.

Time & Money:

It is very easy to set up a video conference in business. This saves the costs of travel and also can be done quickly. International travel at least takes a day and is still very costly. Setting up a video conference is easy and if the set up is ready, video conference calls can be made instantly.

Best Mode of Communication:

There are other modes of communications that businesses use like texting, phone calls, emails and recorded messages. But video conferencing is the best mode of communication as it is a live face to face mode of communication which mimics having a meeting in person with colleagues from different parts of the world.

Productivity & ROI:

This is a fast mode of communication. Meetings can be held almost instantaneously and this makes the wheels of business move faster and ensures better productivity. The cost of setting up a video conference setup is not very high for multinational companies and the return on investment is substantial as it saves money and also promotes growth. Here are few

video conferencing hacks

to help you get better at video conferencing.

Instant Video Conferencing:

Video conferencing is done with national and international colleagues. As business is a 24/7 continuously running phenomenon, video conferencing can be done instantaneously.

Video conferencing can help field employees interact with people back in the office who are working on the same project. Desk job employees get an idea about what is happening in the field and field employees can communicate about the project with the office employees instantaneously.
Disadvantages of Video Conferencing
High-speed internet has not yet reached every city and town all over the world. Business meetings via video conferencing can be stalled if the speed of the internet is slow and there are interruptions in the speed of the internet and these interruptions might cause problems in meetings.

Sometimes due to fluctuations in the internet speed, there is a lag time and the feed is not live at a video conference. This can cause wastage of time and also there can be interpretations when it comes to understanding each other in a video conference.

Video conferencing is based on the technical setup that depends on hardware, software, and the internet to work properly throughout the video conference. These are machines which are susceptible to failure. A one-on-one meeting is always a better option than video conferencing if it is possible.

Though multinational companies find it cost effective to buy a video-conferencing setup, many companies locally find it costly to buy the

equipment needed for video

conferencing; especially the high-grade good quality equipment is particularly expensive to buy.

Video conferencing among international colleagues make the business a 24/7 job. This means employees nowadays need to take video conferencing calls from different time zones at very odd times as well. This affects the work-life balance for many people working in big businesses all over the world.
Conclusion
Overall the pros outweigh the cons when it comes to video conferencing and this communication tool is likely to stay as a major component of a business. Video conferencing can be done in conference rooms, on a phone, with a laptop, while traveling, while in a car, on the field while working, in office and at any time of the day. It is an effective mode of communication that brings the world closer together and contributes to the overall economy of the world. This type of communication involves two colleagues and can also involve many people in one video conference so it is almost like a normal face to face meeting.