An email address is a very important tool for marketing. Most people are quite reluctant to give away their emails because no one wants another spam in their inbox. Fortunately, there are many legit ways with which you can find someone's email address.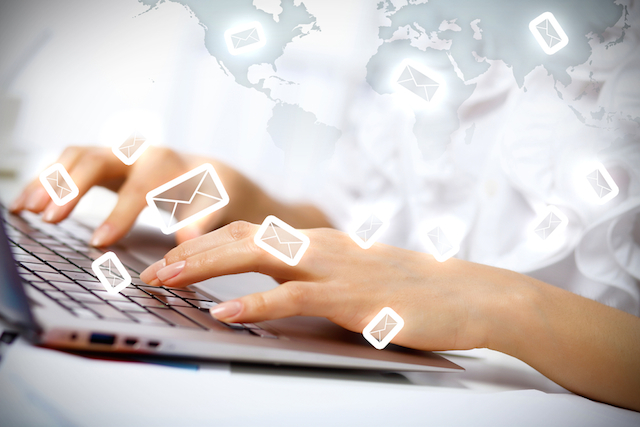 You can always try 'asking nicely' but it is being assumed that you have already tried that. Here are some or the best tips and tricks which you can use to track down someone's email address, provided that asking nicely did not work as expected-
Go to their company's Contact Us Page
The easiest way to find and track someone's email address is by visiting the person's company website and go to the contact us section. Most companies provide their professional email addresses, but you can use that email and play smart. In the company's email, you can portray as if you're quite interested in their operations, and ask them to connect you to someone with more information about the whole subject. Chances are that you'll find the email of the person you're looking for.
Look for an Author's page in the company's blog
Most people tend to write articles for their company's blog. With every blog having an author's page, there's a good chance that you'll find the email address of the person you're looking for in the authors page of that company's blog. If not their email, you'll definitely find some information with which you can contact them, such as their twitter handle or their LinkedIn profile. Begin relationship building with them on these platforms to gain their email address.
One of the most effective and simple ways which most people never try is a simple google search. What you need to do is put up the name of the person who's email address you're looking for, and put the keyword 'email' in it. This method has yielded quite a lot of results for people. Alternatively, you can also try to find the prospect's email by putting up other details such as their company's name. This method might give you the desired results at no extra effort.
Many major SEO experts and bloggers recommend many different email search tools with which you might be able to track the email of the person you need. There are uncountable number of tools which claim to be the best email search tool, but in reality only some of them work. The best tools for such a search are Voila Norbert, Clearbit Connect, Find That Email and Emailmatcher. All these tools allow free searches up to an extent, after which their services become paid.
One cannot send emails right and left because the bounce rate will definitely reduce deliverability, thus your reputation of the sender will be spoiled and soon you might be blocked at all by the ESP. And this is where email verifier tools will help every professional. Email checker is a tool which tests every email address and shows if it is valid or not. When the verification process is over, you can delete the invalid email addresses and reach out to real people only.
Use Whitepages or Web Directories
With the help of google, you will be able to find many email address directories. These directories provide you with their own search engines. One such website is Whitepages, which is the most famous web directory. On these directories, you will have a better chance of finding someone's email address if you know the city and the name of the state where the person works. Web directories are known to be really helpful in finding email addresses. You can also use sites like Corporate Office HQ  to  find addresses and other contact information for US corporations.
Using eToggler Chrome Extension
This is another simple way with which you just might be able to crack your way to someone's email address. eToggler is a Google Chrome Extension which crawls people's LinkedIn profiles, and can be used to track the emails of unconnected people. To do that, first install the eToggler extension and visit the LinkedIn profile of that person.
At the bottom right of the page, click on the window and then add the person to your eToggler list. After that, clicking on View Results will give you some basic information about them, and possibly their email address too.
Other alternative tools are Snov.io and Email Hunter.
Hire Someone to do the Work
In many situations, a person needs to have the emails of many people at once. In situations such as a product launch, where you want to invite a lot of journalists, you might want their emails at once. In such a case, you can put this task up on different websites such as Upwork or Fiverr and hire someone else to do the work for you.
Conclusion
The strategy of email outreach, where you build different connections with people can be quite fruitful for your business, as per researches. This strategy gives 200 percent return as compared to cold calling, and all you need to implement this is an email address.