Samsung is expected to launch a foldable smartphone at MWC 2018 which is likely to be called Samsung Galaxy F. The company revealed some specifications of the upcoming smartphone at its recently concluded Developers Conference held in San Francisco. Alongside the Samsung Galaxy F, the company is also expected to unveil the Samsung Galaxy S10 which will become the 10th model in the flagship Samsung Galaxy S series of devices. While we have already seen several leaks and rumors regarding the Galaxy S10, some rumors speculating the specifications of the Samsung Galaxy Note 10 has now surfaced.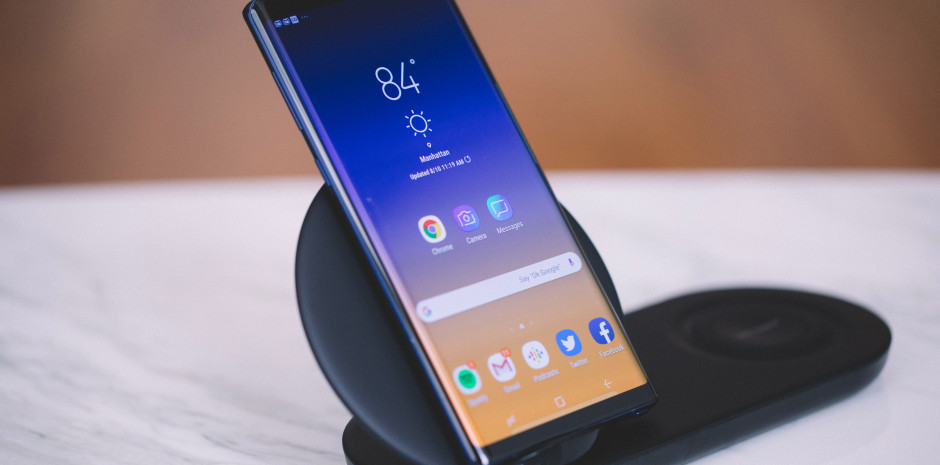 A major highlight of the Samsung Galaxy S and Note series of devices has been the display unit and there is no doubt that Samsung currently has the best display to offer in its flagship devices. Now it appears that the Samsung Galaxy Note 10 will also arrive with an impressive display. While the Samsung Galaxy Note 9 currently features the largest display of all Samsung devices with a 6.4-inch screen, the Samsung Galaxy Note 10 is expected to arrive with an even bigger display of 6.66-inch with 4K resolution support.
The Samsung Galaxy Note 10 has been codenamed "TheVinci" and it will be powered by a Qualcomm Snapdragon 8150 SoC as per a report by PhoneArena. The report further suggests that the upcoming flagship device will be 5G enabled and it will sport a triple camera setup on the rear panel. It also states that the Galaxy Note 10 will be available for purchase by the middle of next year. With an impressive 6.66-inch display with 4K resolution support, the device will be well suited for media consumption and will compete with high-end premium devices from other smartphone makers.
The Samsung Galaxy F, on the other hand, is going to feature an even bigger display panel of 7.3 inches and remains to be seen how well these devices are received by the audience next year.