Due to the rebranding of phones, Nokia fans are really confused about many things as we are right now. A few days ago, Nokia 8.1 unveiled for the Indian market but actually, the phone carries almost same specs as Nokia 7X. So whenever we receive any new rumor or notification about phone launch of Nokia, we try to dig further whether it's gonna be a rebranded phone or actually something new.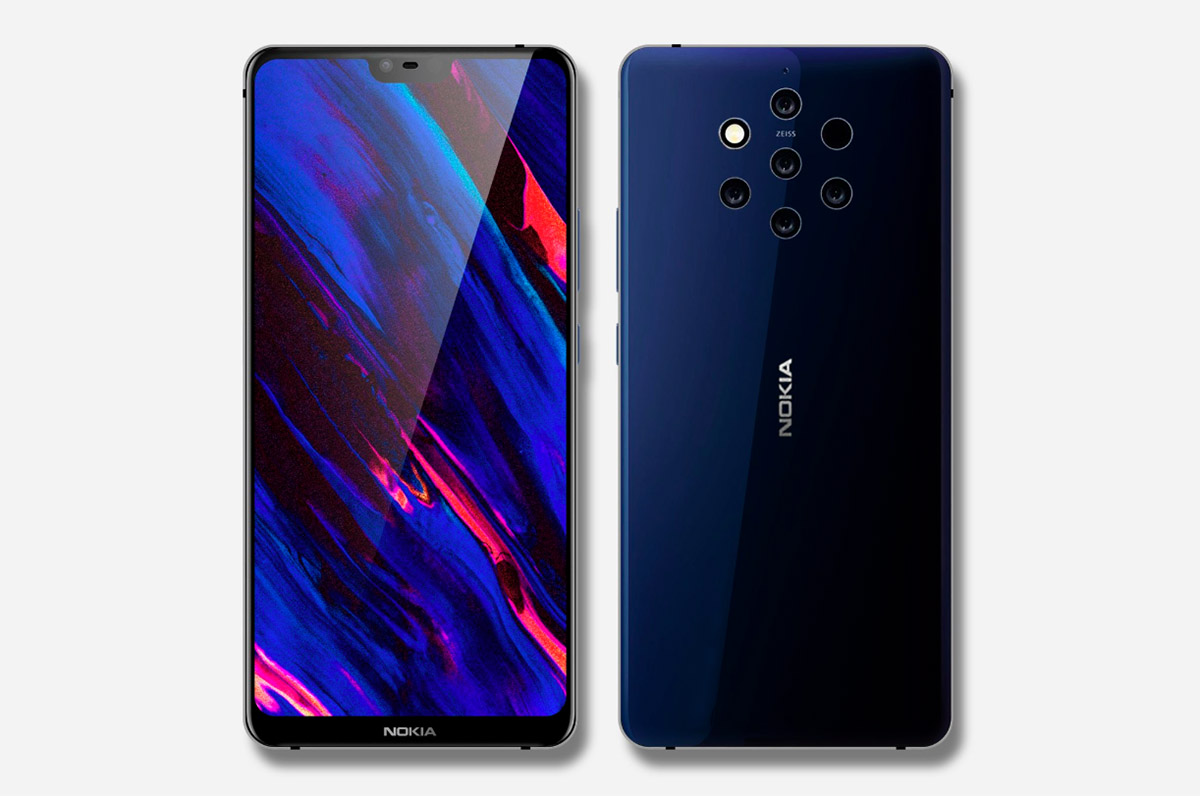 Well, leaving the fuss behind, we have hunted down something really new. Nokia 9, which has been in the news for long days because of its out of the box design where we see 5 rear cameras with a four tone LED flashlight in between. This phone will be known as Nokia Olympic.
A few days before Nokia has actually made its series down in terms of features and specs and made the latest one official as Nokia 8.1. Though it has created a lot of panics throughout the market while finding the reason how a brand can degrade its own series, still it's a very good phone and capable of doing almost all kind of multi-tasking without any lag.

There's a lot of fuss about the RAM management and power draining of the phone because Nokia 7X has the issue where it jumps under 80% power level from fully charges condition after a few minutes of multitasking. We are a little bit confused about whether the next one will be called Nokia 9 or 9.1. The reason is simple and it requires no further explanation though Nokia has been marketing the phone as "Nokia Olympic".
From some solid sources, we have confirmed a spec about this upcoming strange phone with five cameras! It will feature Snapdragon 845 instead of newly released 855.