Social chatting apps like Line launched dark mode nearly a year ago, some more apps followed the same path and released their dark mode as well. We have been waiting for the one on WhatsApp for a long time. A good news for those who want to chat on a dark background. WhatsApp is going to roll out the dark mode for all Android and iOS users soon and the update on Android is expected to arrive sooner than the iOS one.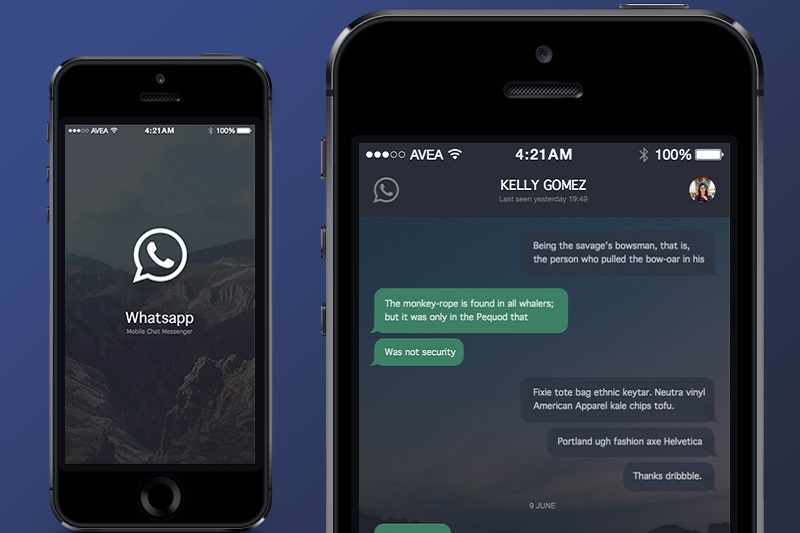 All the other apps like YouTube, Twitter, Instagram etc have already rolled out this update so that users can easily use the apps in the night without having strains on eyes. Concerning WhatsApp, we don't have any confirmed information on when the app will adapt dark mode but we are sure that it's working on that and may be within a few months we will receive an OTA update to get it.
All companies like Google and Oneplus etc that are working on sustainable development are preferring dark mode and even promoting it as it saves power consumption and let me tell you an unknown thing that Oneplus was the first smartphone to sport a dark mode feature on its device through an OTA update.
I receive a lot of questions about the Dark Mode..
It's still under development and there is no news now, be patient please.
When there is news on iOS and Android, you will obviously receive more info from me, don't worry. 😊

— WABetaInfo (@WABetaInfo) November 30, 2018
You can test a beta version of WhatsApp where the mode has been put into. The beta version is 2.18.366. But if you want to get it fully optimized then you may need to wait a few months because the stable version may be released by that time. You can only get the preview of how it works from the beta version but it has some drawbacks.
Check this beta version if you are a developer and want to provide them any suggestion. If you are an user then we suggest to be refrained from using it because you may not find it better right now.