After a long break, Panasonic has unveiled something in the market. It has launched two models of Toughbook that is something like a hybrid of a laptop and a tablet. These devices have launched to target that portion of corporate officials who work from a remote place. These are two rugged devices, FZ-T1 and FZ-L1. Let's check the features these two devices have taken onboard.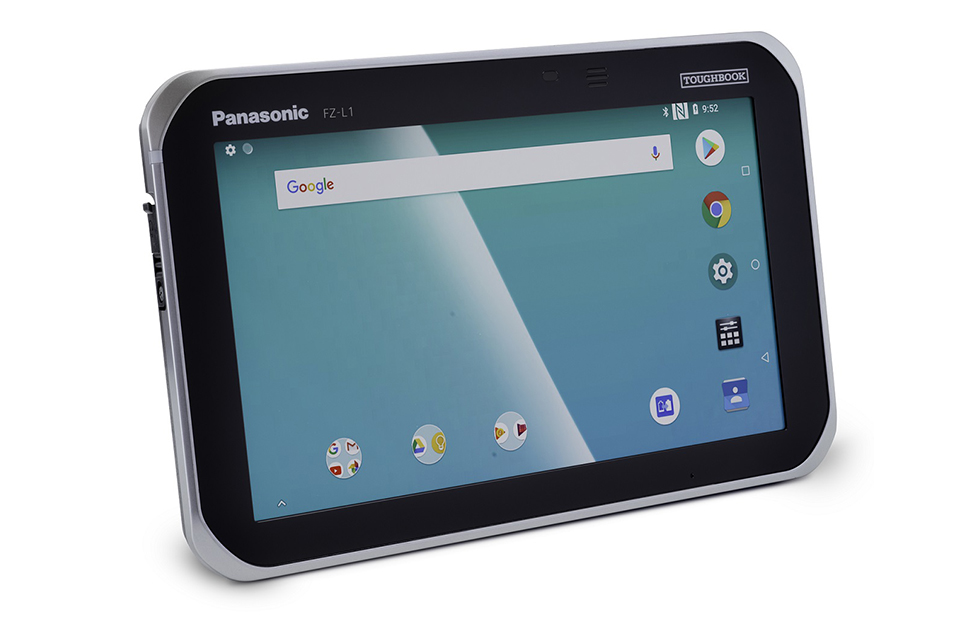 Toughbook FZ-T1
Let's talk about the first one, Toughbook FZ-T1 is a 5 inched durable device with a screen featuring 1280×720 pixels resolution. The display features 10 points multitouch supports. You can use it while keeping your hands on gloves as well. It's powered by Android Oreo and an integrated barcode scanner has put onboard which can easily scan any barcode. On the hardware front, it's attached with a quadcore processor that clocks at 1.1 GHz, for multitasking it houses 2 GB RAM and for saving your works it has 16 GB flash storage option. Along with this, it features an efficient noise suppression technology and a loudspeaker as well. Drop tests suggest that it can withstand a drop from upto 5 feet.
Toughbook FZ-L1
The Toughbook FZ-L1 can be considered as a professional grade tablet. There're two models of this Toughbook, first one is a Wi-Fi only device where another one is capable of handling data connectivity. It sports a bit bigger screen of 7 inches with a 1280×720 pixel resolution. It also supports 10 points multitouch feature like FZ-T1 but the processor is different. It's powered by a Snapdragon processor with a battery capacity for 12 hours.
If you are looking for a specialty device for industrial purposes, these Toughbooks can help you a lot though the price is a bit high. But it provides the rugged experience that can withstand rough uses in industrial areas. Built and drop tests show the capability of these devices.