Every app is bending towards saving power as maximum users are from smartphones and many of us don't want any app that eats power randomly on our mobile. So many apps on Google Play Store have leaned towards making a dark version and some of them even went further, they provided an optional option to switch to a dark mode whenever users want.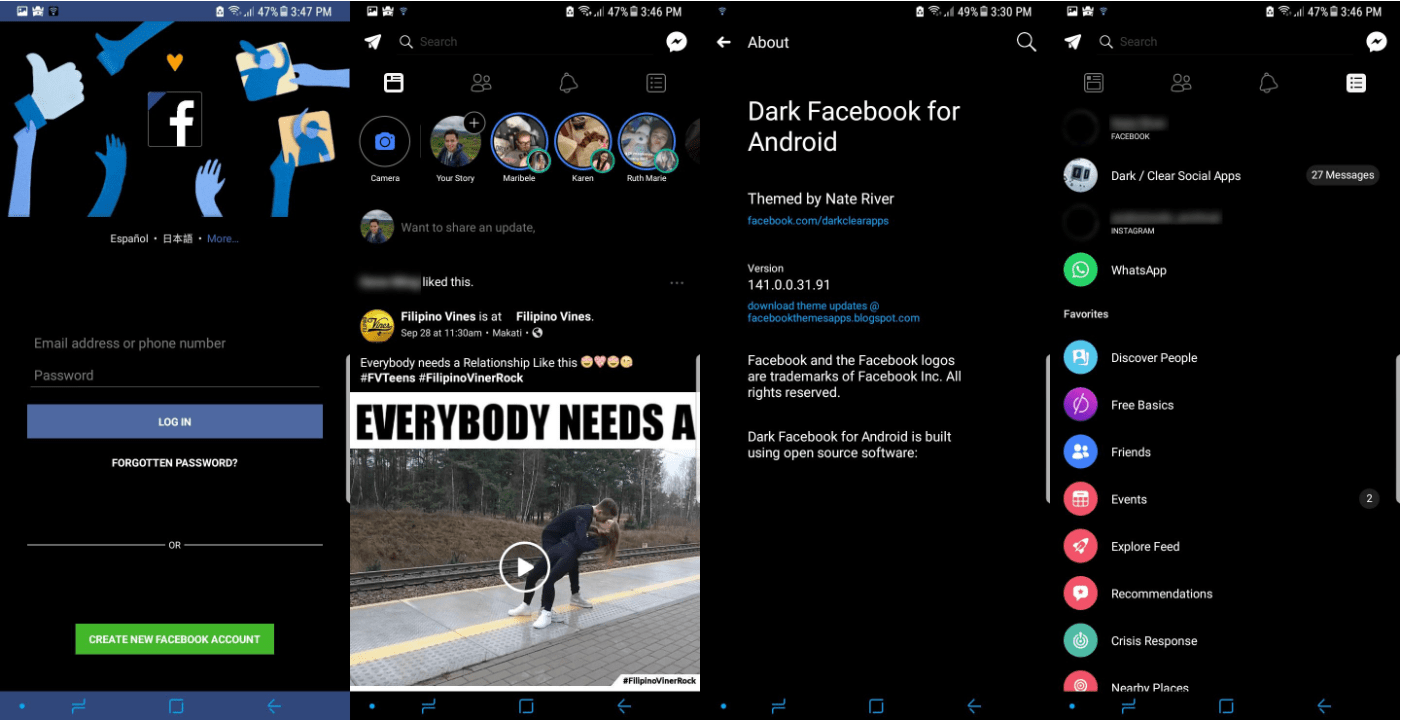 Till now, Twitter and YouTube have turned themselves dark as well. Some apps are using the phone timing to adjust the dark and normal mode. After 6 pm apps are going darker while after 5 am apps are revamping themselves in a normal mode. Facebook also started the beta testing after a long time and expected to roll out the testing in a few countries including the US! If it goes successful, it's expected to bring the same for WhatsApp and Instagram too.
Though some people spotted the testing of the dark version last year, now it's official that it's actually rolling the feature in some countries and may be too specific users after analyzing their usage. Don't forget, Facebook tracks almost all of your online activities on the device it's installed, so getting the desired info about the users isn't a big task for it.
Facebook is expected to come with the same feature for Android and iOS users at the same time. The dark mode has nothing special. It reduces strains of eyes and ultimately reduces power consumption. And that's the actual catch behind using the dark mode in the apps.
Google has already rolled out the dark version in all of its apps and Twitter has also opted the same. Facebook has been the only odd man out. But don't worry, you will soon experience a dark Facebook!