One Plus has been in the spotlight of the smartphone market since it tagged itself as a flagship killer but as time passed by, it itself became a flagship device instead of being a flagship killer. A new leak from this Chinese manufacturer has fumed up a solid rumor that's showing that the upcoming One Plus device which will be One plus 7 will have no bezel and may feature a sliding mechanism.
Well, the leaked image has two devices side by side. For your easy understanding let me clear you a fact the image is shown below is of one device only, the first one is the clear bezel-less device but with a sliding function, users can get the front camera activated and the display will get shorter then. It's something new for sure. Whenever users need to activate the front camera, with a sliding jockey, they can do that! Till now, there's no device having this functionality.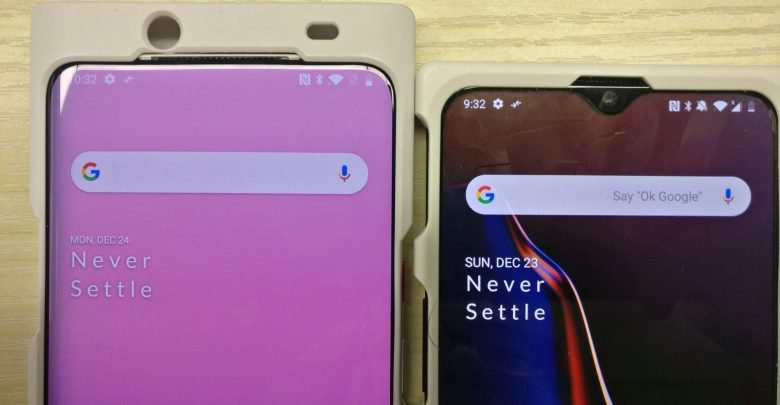 One Plus 7 will be the successor of the current One Plus 6T. Generally, the "T" aka transformed devices are modified versions of the flagships, but the flagships carry new features every time.
We are not sure how the device will be priced. One Plus is famous for its groundbreaking experiments in designs and it's not something new at all. Who knows, you may get the next One Plus device with a fully bezel-less feature?
Another conspicuous feature that has been seen is that there's no speaker grill! Well, that may also appear after sliding!
Stay tuned for more updates and leaks. Don't forget to mention your thoughts about this design in comments.