One Plus has trolled Apple fiercely a day ago! Well, the troll was done intelligently. Everything starts when Apple declares itself as the fastest growing and number one premium smartphone in India. Though we don't know the statistics well, we can easily say that it's not the Apple for sure.
We have no idea how Apple has come into the conclusion. Though sale graph is growing year by year still there is a lot to go to reach on the top. Eventually, Huawei and Samsung also trolled Apple for a different reason a month back! But the way One Plus trolled Apple, it's unique.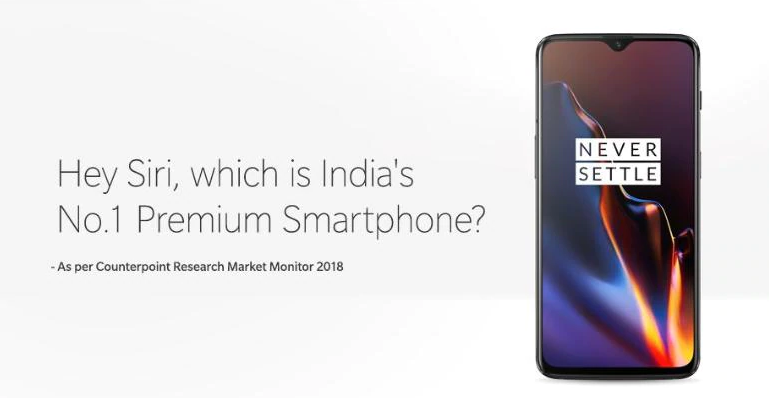 After Apple's announcement of being the number one premium smartphone brand in India, One Plus put a banner where a question is asked to the assistant aka Siri- "What's the number one premium smartphone in India?" and Siri answered "One Plus"!
Well, it's nothing but a complete marketing gimmick. Siri provides answers from the knowledge graphs provided by the search engines and it picks a particular site for answering the question. We are not sure whether the answer is also true or not because every company does some gimmick to show a sale of maximum devices. Getting the accurate data is tough but again it's not Apple for sure.
At last One Plus has put a line "iDare you" where "iDare" is written is the exact same style "iPhone" is written. A direct encounter! What's your say on it? Share with us by commenting.