Xiaomi is in launching spree though there are a lot of things to discuss. It's hard to guess whether it will be Redmi Note 7 or Redmi 7 because design-wise it's way different from its frontline devices and there are some twists like body color, logo placements etc. By these things, we are expecting a full new range of devices, it may be named as "redmi 7" series. Subsequent devices may be named as 7A, 7S etc, anyway let's come into the discussion on what we have discovered.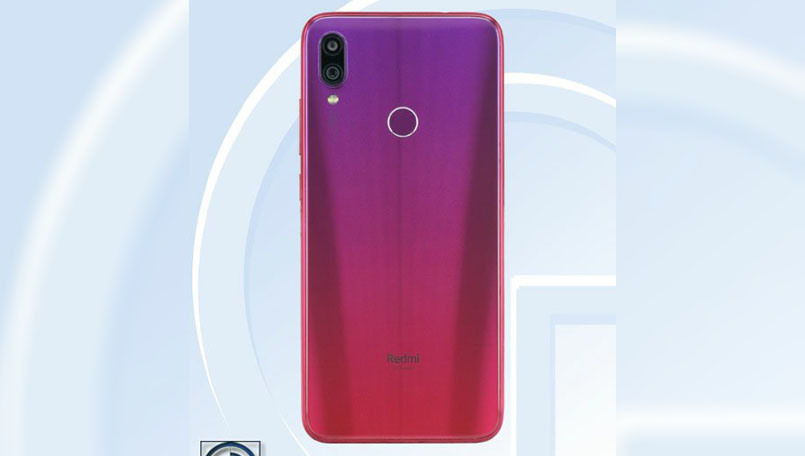 There are a number of features and specs that have been come out of the leaks. The first feature that moved me a lot, that's the gradient color and color finish that's gonna be a first in the class impression of gradient color drop. Featuring gradient color isn't a new trick at all. Honor and some other Chinese brands are doing the same thing, we can better say they have already done it.
As we have found it on TENAA, that means Xiaomi has prepared its stage for it and maybe the device is in the final stage of production. As per the listing of the device, it will feature a 6.3 inch AMOLED screen with a massive 3900 mAh battery and it may come in three different colors. Apart from these, it has all the standard connectivity options like dual VoLTE 4G, Bluetooth 4.0 and importantly it will feature Snapdragon 710 SoC. The model number that has been flashed is M1901F7.