Oppo is likely to launch its first foldable smartphone in the market soon. Brian Shen who is also the vice president of Oppo has shown the first prototype of the upcoming foldable smartphone from Oppo though he didn't mention any expected time of release and any features to woo the users further.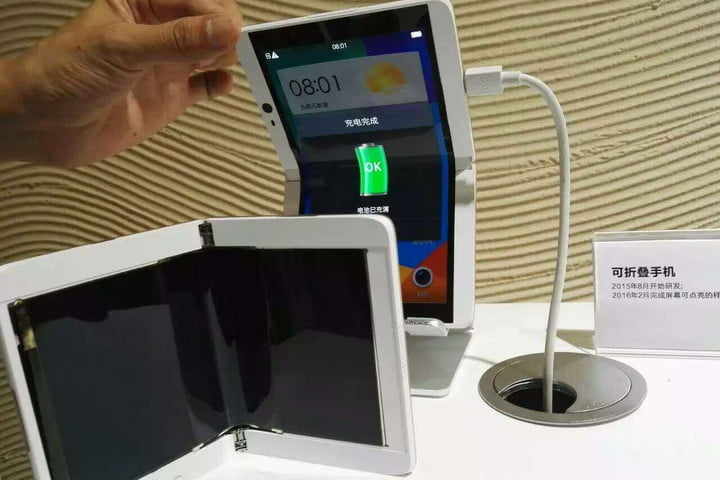 We have something to say when we saw the first look at the prototype. First of all, it looks almost like Huawei Mate X that got unveiled even before the MWC 2019.
As per the reports, the device will be wrappable outwardly that means the display can be wrapped to one side only. It indicates users can get the experience of the dual screen while the screen gets wrapped and single screen experience normally.
We have not informed about the primary specs like the size of the display, the battery features whether it's powered by dual battery or single etc. Apart from these, the camera module is placed at one of the extreme corners and that portion looks a bit thicker than the other side.
For camera settings, it has a catch. You can capture selfie when it's unfolded and after getting it folded you can capture landscapes! That means it has no special selfie cam at all. This is also a copy of Mate X!