Verizon is one of the biggest telecommunication company and they launched their own smartwatch a few years back named Verizon Wear24. But here we are going to uncover it's best 5 features that make this watch worth the money. This watch runs on genuine Android Wear 2.0 and round body making it more like a real watch but with additional features.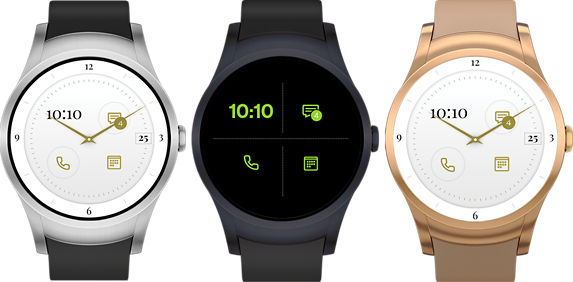 Some of the features like notifications and watch faces are common in all the smartwatches nowadays but what it has to provide other than that? We are going to talk about them in this article. So for all the folks looking for the good in this watch, can go through the features that make it different than its competitors. You can have a look at the full specifications of Verizon Wear 24 here.
Wear24 supports 4G LTE that means you can use this watch to make calls, send text messages right from your watch. Calls can be answered using the microphone and speaker built in the watch. You can use voice commands, keyboard to write the texts and even use the handwriting recognition feature for the same.
This watch has a 450 mAh battery and in addition, it supports wireless charging. On a full charge, and even with the LTE network running, it can last up to 1.5-2 days which is really impressive and beats some of its competitors in this price range.
Wear24 is really fast and super responsive. You won't have to struggle, wait or get stuck while operating any application or function of this watch. The storage of this watch is also sufficiently allowing it to run and comply with the processor for best usage without slowing down.
Waterproofing is one of the most common factors that users look for while buying any smartphone or wearables nowadays. Verizon took care of that too, with IP67 rating it can be submerged up to 3 feet for around 30 minutes underwater without any issue.
Now, talking about the best part of this watch i.e. its display. The round body with just a single physical button on the side makes it look really classy. And with an AMOLED touch screen display makes it look more awesome. The display works perfectly in the dark and even in the bright sun with great touch response.
In addition to all this, they have also included NFC for wireless payments and transfers. And Wi-Fi & Bluetooth for wireless connectivity.  But lacks a heart rate sensor which can be bummer to some of the users.
Overall this watch is perfect for those who are looking for a simple and trustworthy smartwatch. Honestly, there are other watches in the same price range that will offer a little bit more, but it's totally up to you what you want to wear.