E-commerce has been a growing market in recent years, with mobile commerce appearing to take the forefront since 2017. Browsing and making purchases on your mobile phone is easier nowadays than ever before, and there are certain trends that vendors need to embrace in order to develop a successful marketing campaign, that encompasses all aspects of mobile commerce.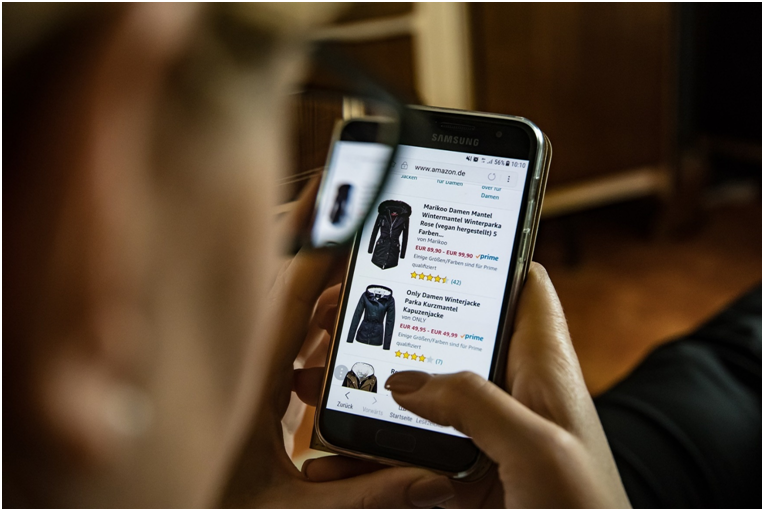 The use of omnichannel strategies in the modern era can make the experience far superior to the consumer. The ability to seamlessly switch between platforms allows for a more streamlined experience. Omni-channel marketing can be explained as the ability to switch between different platforms and continue where you left off. For example, you could be on Amazon on your PC, browsing products, saving them to your 'wishlist'. Later on whilst watching television you may be reminded of a product that you were previously browsing and want to make the purchase. If the structure is in place for the consumer, they will be able to log onto Amazon on their mobile, check their 'wishlist', and continue with the purchase. In order to have a successful omnichannel marketing strategy, it is imperative that brands maintain consistent formatting across their platforms, in order to avoid confusion. Having a unified message is equally as important, as continuity is key for the experience of the consumer. With proximity marketing expected to play a pivotal role in mobile commerce in 2019, it is important to note that trends are not just individual tools that a brand shout use to improve their mobile commerce presence, but instead be used at the same time in order to develop a well rounded mobile commerce trend. Throughout 2018 we started to see certain brands begin to develop a mobile commerce presence, with brands such as Amazon and Asos introducing faster checkout services, however, the future of mobile commerce lies with those brands that are willing to innovate.
As you can see from the infographic from Signal Boosters, it is anticipated that during the time between Thanksgiving day, which was November 22nd, and Saturday, December 1stin 2018 that 37% of annual retail sales were conducted. A large portion of these was anticipated to be mobile commerce sales and is a figure that retailers should look to exploit in future years. Between Black Friday and Cyber Monday in 2018 it was found that sales surpassed $2bn, blitzing the record of the previous year. Again, this is a trend that is expected to increase year after year and is something that companies should look to take advantage of. By the year 2021, it is anticipated that more than half of e-commerce sales will be completed on a mobile device, which again emphasizes the direction that e-commerce is heading, and the importance of a successful mobile commerce strategy.
67% of individuals have admitted to 'digital window shopping' on their smartphones, with 77% of these leading to impulse purchases. As we have already established, convenience is a massive factor when it comes to mobile commerce. 70% of mobile searches lead to some kind of action within the first hour, which is surprising in comparison to PC users, where it may take some users a month to reach the same level of activity. The sheer volume of individuals who now prefer to browse on their mobile phone further solidifies the importance of developing a mobile commerce campaign throughout 2019 and going into 2020, with mobile commerce sales only expected to skyrocket.

By 2026, is it predicted that a fast mobile experience will be imperative for a retailers' success. This means that, as mentioned previously, a customer needs as few steps as possible to complete a purchase. This also filters down how quickly the item will be delivered. Amazon has changed the face of mobile commerce forever, with the introduction of Amazon Prime. Amazon Prime was originally introduced as a monthly, or yearly subscription service that offered unlimited next day delivery on certain products. With the development of this service throughout recent years, some products now even offer same-day delivery, which is astounding and reinforces the view that customers are willing to pay a little bit extra for convenience. More and more brands will be looking to match the speed at which Amazon can offer this delivery service.
More or less all brands should also be looking to incorporate more data analysis and AI into their M-commerce campaign, in order to make the shopping experience more relevant to the lives of the consumers. Suggestions and recommendations will become vital tools for vendors, using aspects from social media activity and precious searches to tailor the shopping experience. This is possible through the use of cookies and can be at the core of any successful m-commerce campaign.
Security is also extremely crucial for the consumer in the modern era. The more successful vendors will begin to experiment with deeper levels of authentication, lead by biometrics, or two-step authentication. Third parties such as PayPal may also benefit from the greater necessity for security, as they will expect to see more traffic.
Gimmicks such as virtual reality and augmented reality have been on the periphery of mobile commerce for some time now. However, some are tipping augmented reality to make its way to the forefront of successful online marketing campaigns. Creating a mobile application nowadays that involves augmented reality may be a good way of attracting customers. If you are successfully able to create a world where the customer is able to view the products in augmented reality, it may make them feel more comfortable, especially within the fashion industry. Being able to augment your face onto an item of clothing may hugely benefit the customer, as they would be able to check whether or not it matches other items of clothing, or suits them, before completing the purchase.
All in all, it is important for online businesses to seamlessly integrate as many mobile commerce tools as necessary, in order to make the online shopping experience as convenient and enjoyable for the customer as possible.