Samsung is now desperate to get its old crown back from companies like Xiaomi, Huawei, and others worldwide. It experienced a sharp decline after the Note 7 mishap that pushes the companies financial health before a question mark. Now with two types of new smartphone range, it's trying to recover the part of its lost market share though Xiaomi has mocked its "M" series and let me tell you this series really did well, you better can say that it worked better than its previous releases.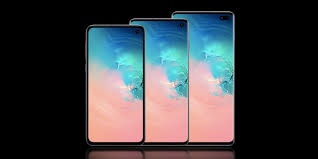 Apart from this, it also released Samsung A series which belongs to a premium class smartphone range though it has not left its main series "S" series and recently it has released three new devices under this series- Samsung Galaxy S10, S10+ and S10 Pro and out of these, S10+ is the most pricy.
Probably in order to satisfy its users, Samsung has announced that the device will receive an update soon that will enable it to get support for fast charging via a 25W charging port. For the same, Samsung is going to release a 25W charging port. So if you are using an S10+ device, check whether any update has hit your device or not. If yes, then update the firmware and you will receive the update without any delay. Then just buy a charging port for it.