Like One Plus 7, Huawei also got rid of the slow wireless charging facility and hence the newly launched device Huawei P30 doesn't have any charging facility with the wireless charger. only a 15W fast charger with type C port can charge the device. Well, for many users not having a wireless charger could be an issue but frankly speaking, it creates a lot of heat and efficiency of charging is not also good enough to impress.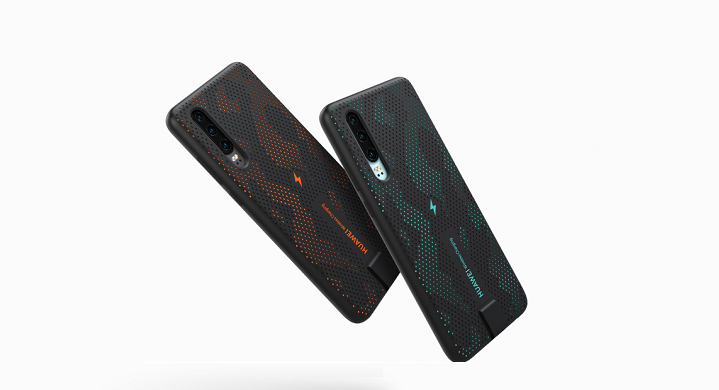 But there is a catch, though the device doesn't support wireless charging, an official charging case has been released that can ensure durability and wireless charging both have been released into the market.
Let us make a clear concept on this. Though there is no wireless coil built into the phone, users can charge the phone using the charging case capable of charging wirelessly.
It doesn't only allow to charge the device but also it protects the device from a slippery hand. The design is really gorgeous and getting a case like that is really a fantasy. It enables ample grip on the phone and as the rear side of the device is made out of the glass, it attracts smudges quickly and hence it protects the device from getting smudgy as well.
As of now, users can choose any of the two colors available- Orange and turquoise. The designs are out but nothing has been mentioned about the availability and price of the cases. As per our prediction, the price will be around $49 for the case. But one thing is sure it will not charge the device as fast as the type C port.