Mozilla has been a renowned name in the browser market and with the latest update, it has wooed many users including me, frankly. The latest update brings a lot of new features including turbo mode where websites get loaded faster and many unwanted scripts get blocked for secure and fast browsing.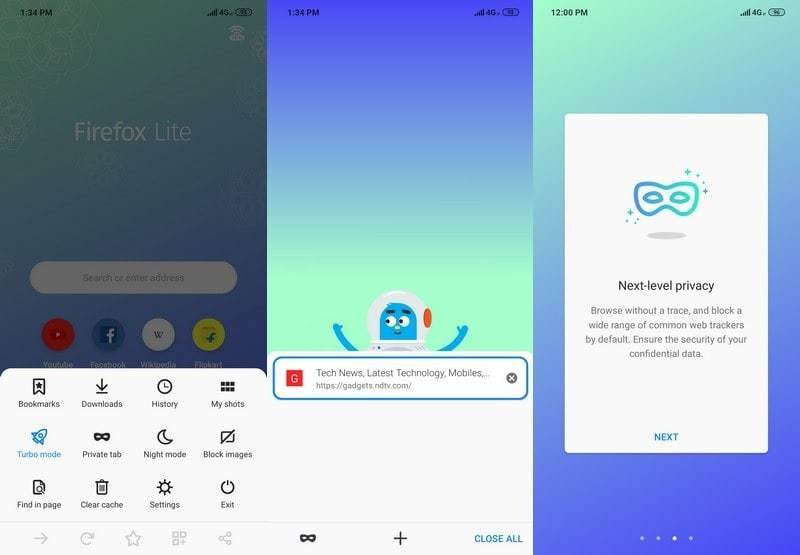 For the first time, Mozilla is releasing its Firefox versions country specifically. Right now in South Asia, 15 countries including India are being served through Firefox Lite.
With Jio, India's data consumption grows rapidly and now every alternative person in India has access to the high-speed data connection and that's why apps like Spotify and YouTube Music are taking interest into it to tap the massive billion dollar market.
Mozilla is also taking keen interest to get more subscribers. Till now, many areas in India have limited data access and to uncover that untapped market Mozilla is releasing its Lite version.
The Lite version of the app gets only 4 MB flash memory and with that tiny size, it's coming up with turbo feature included. Its consumption of data is very low. No doubt that on 2G data connectivity, it will beat Chrome. Let's see how it gets accepted.
Install it from Google Play and let us know your thought on it and don't forget to comment below if you have faced any issue using this browser.